Jesuits declare support for Green March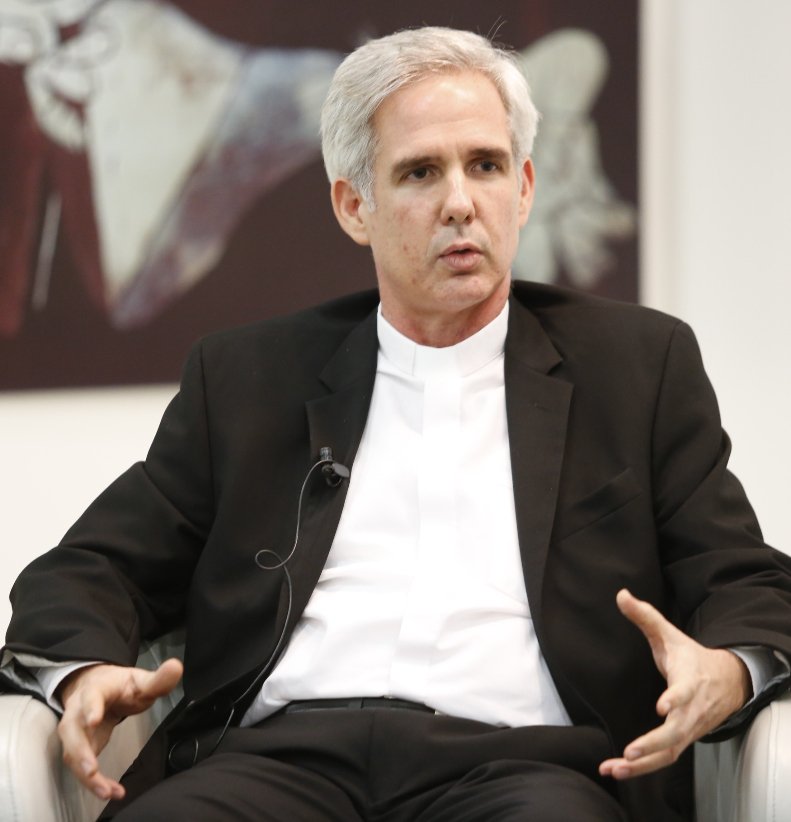 Fr. Javier Vidal (image from eldia.com.do)
Santo Domingo.- In an unusual move, the Jesuit religious order has released an official video expressing support for the Green March civic movement, describing it as the appropriate method for fighting corruption and impunity.
The video was distributed by the Company of Jesus in the Caribbean on the occasion of the day celebrating its founder, St. Ignatius of Loyola.
The production opens with the Provincial Superior of the religious order, Fr. Javier Vidal, reflecting on how the "gospel of Jesus commits him" to support this movement.
As well as Fr. Vidal, the video includes contributions from parish priest Neftalí Eugenia, Jesuit Social Pastoral national director Mario Serrano, and PUCMM university professor Manuel Maza.
The video, "Jesuits against Corruption in the Dominican Republic," features footage of the Green March. The voiceover supports the message:
"Our faith in the gospel of Jesus and our deep affection for the Dominican people commits us as Jesuits to walk together to change the situation of corruption and impunity that reigns in our society," say Frs. Vidal and Eugenia.
Fr. Manuel Serrano, one of the leading Green March activists, says that "this movement is the most palpable expression of the commitment to fight corruption and impunity." The Jesuits are the first congregation to give their open and official support to this movement, although several other priests have also supported it on a personal basis.
For example, the Bishop of Baní, Monsignor Víctor Masalles, has invited people to take part in the activities organized by the Green March.
In the video, the Jesuit superior states that "you have our active, direct and creative support in our educational, parochial, spiritual and social work."
Fr. Manuel Maza invites everyone linked to the Society of Jesus and the Jesuit spirituality to support and educate against corruption.
And the four end with the statement: "In all things, to love and serve."