Government plans educational TV channel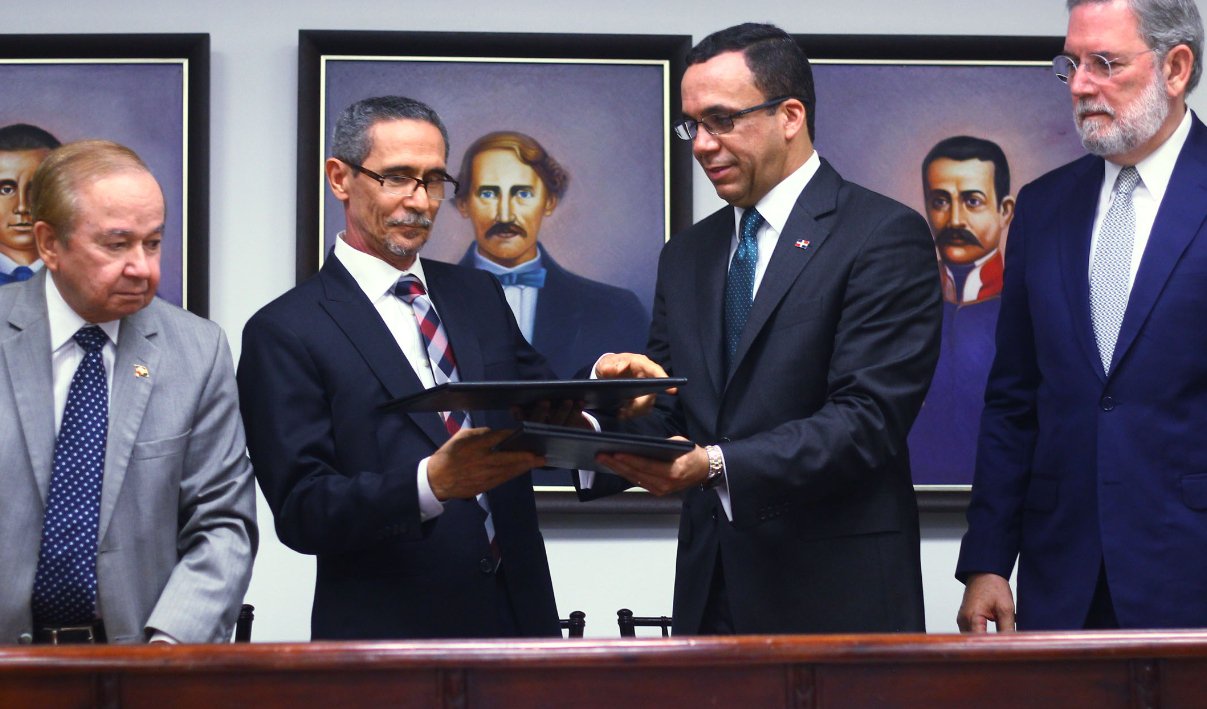 Ellis Pérez, Ramón Tejeda Read, Andrés Navarro and Roberto Rodríguez Marchena (image from eldia.com.do)
Santo Domingo.- The Ministry of Education signed an agreement with the State Radio and Television Corporation (CERTV) Wednesday for the channel 17 frequency to be designated exclusively for educational broadcasting.
The contents would be managed by the Ministry of Education's Educational Radio and Television Unit.
Broadcasts will include national and international educational productions in line with the contents of the school curriculum, said CERTV board chairman Ellis Pérez.
The agreement was signed by the Minister of Education Andrés Navarro and the director of CERTV Ramón Tejada Read at an event attended by National Palace communications director Roberto Rodríguez Marchena.
Navarro said that the program would involve an investment of RD$105 million, which includes the facilities, production of educational audiovisual material to be broadcast by the station and for use in the classroom, and for purchasing international content.
Educational television is aimed at providing school-aged children to promote basic skills and support specific curricular content, according to the document, as well as to motivate parents and students to go to school and stay on in education.
Navarro highlighted president Danilo Medina's support for the re-launch of educational television.
He added that the contents would also motivate teachers to improve their didactic skills and professional excellence, while supporting curricular innovation and strengthening the educational system. In addition, educational television would offer an alternative educational option for the general public.
The minister said that work has been underway on remodeling the technical infrastructure for several months.
CERTV director Ramón Tejada Read hailed the agreement signed with the Education Ministry, saying that it enhances the use of television for public education.
Navarro thanked Ramón Tejeda Read and Roberto Rodríguez Marchena for their support. He said that the initiative was going ahead thanks to communications director Miguel Medina and Educational Television director Odalis Monegro.