School builders owed RD$26 billion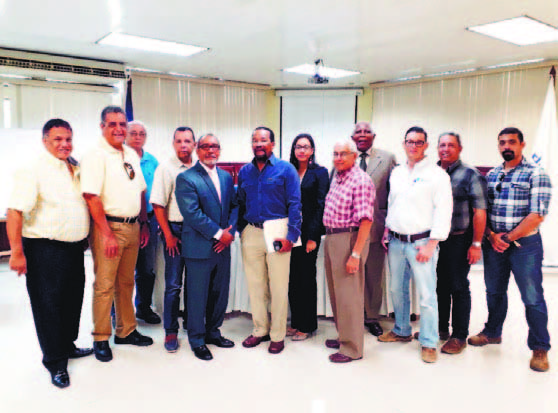 School builders demand refund from government (image from hoy.com.do)
Santiago.- A group of 72 contractors who were awarded construction contracts for the government's school building program implemented by the Ministry of Education (Minerd) is demanding the 5% advance payment for each project from the government, for a total of RD$26,719,454.21.
They said that these funds were allocated to the Ministry of Public Works and the Office of Supervising Engineers of State Projects (Oisoe).
"We've been demanding this refund through various channels for more than three years, but so far none of the engineers has received this money," they stated.
The complaint was made at a press conference held at the northern regional branch of the College of Engineers, Architects and Surveyors (CODIA), led by José Ramón Cruz, Liza Díaz, Bernardo Pérez Castillo and Jorge Rincón.
They added that the number of contractors nationwide was 920 and the unpaid funds total RD$287,544,960.95.
Engineer Jorge Rincón said that they had made the demand on many occasions in personal conversations and letters sent to the Minister of Public Works Gonzalo Castillo and the Minister of Education, Andrés Navarro and to former Education minister Carlos Amarante Baret.
"All the ministers told us they agreed that the money had to be refunded but this has never been implemented."
He said that they had sent a personal letter with their request to president Danilo Medina but had not received an answer.