San Francisco de Macorís campaigners end protest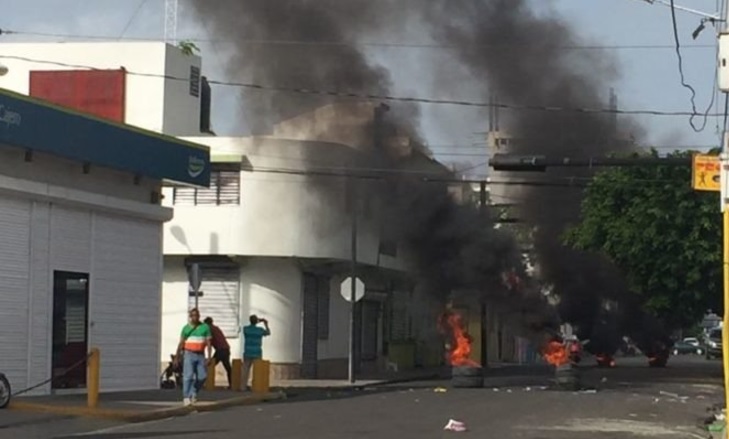 Unrest on the streets of SFM (image from elnuevodiario.com.do)
Santo Domingo.- The strike organizers in San Francisco de Macorís decided to end their protests after three days.
Community leaders Raúl Monegro and Odilín Morel said that a decision had been taken to form a commission made up of the provincial governor, the bishop, traders, and police authorities. The aim would be to organize a visit by the main government ministers linked to the public work projects the protestors have been demanding the authorities carry out in the municipality of Las Guáranas and the city.
The announcement to suspend the protest came during a meeting at the city's Chamber of Commerce and Production offices late Thursday.
The strike, originally called for 48 hours, was in demand of a series of public works projects and for the authorities to follow up on the alleged embezzlement of RD$400 million in the San Francisco de Macorís City Hall.
The first day of the protest ended with campaign leader Vladimir Lantigua Baldera losing his life. He was a member of campaigning organization FALPO and an employee of the UASD campus in San Francisco de Macorís. This led the organizers to extend the protests for a further 24 hours after they challenged a Police report claiming that the bullet that killed Lantigua had come from a homemade weapon.