SUV crashes into US embassy (updated)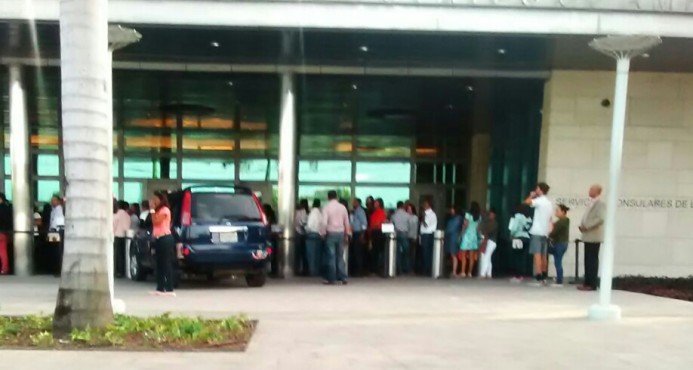 SUV crashes into US Embassy entrance (Image from diariolibre.com)
Santo Domingo.- A blue Nissan XTrail SUV driven by an unidentified woman penetrated the security barrier at the entrance of the United States embassy on Avenida República de Colombia.
The incident occurred just before 8:00 a.m. Friday.
Dozens of people lining up for visa application interviews were evacuated as a precautionary measure.
According to an eyewitness on the scene, "the driver crashed… it appears to be an accident."
Consular services at the embassy have since resumed.
"A vehicle collided with a security post on the sidewalk outside the general access entrance of the United States Embassy in Santo Domingo," said press attaché Kelly McCarthy.
No one was injured in the incident and the driver is in the custody of the Dominican authorities as they work to establish the cause.