Anonymous-RD 'hacks' Deputies website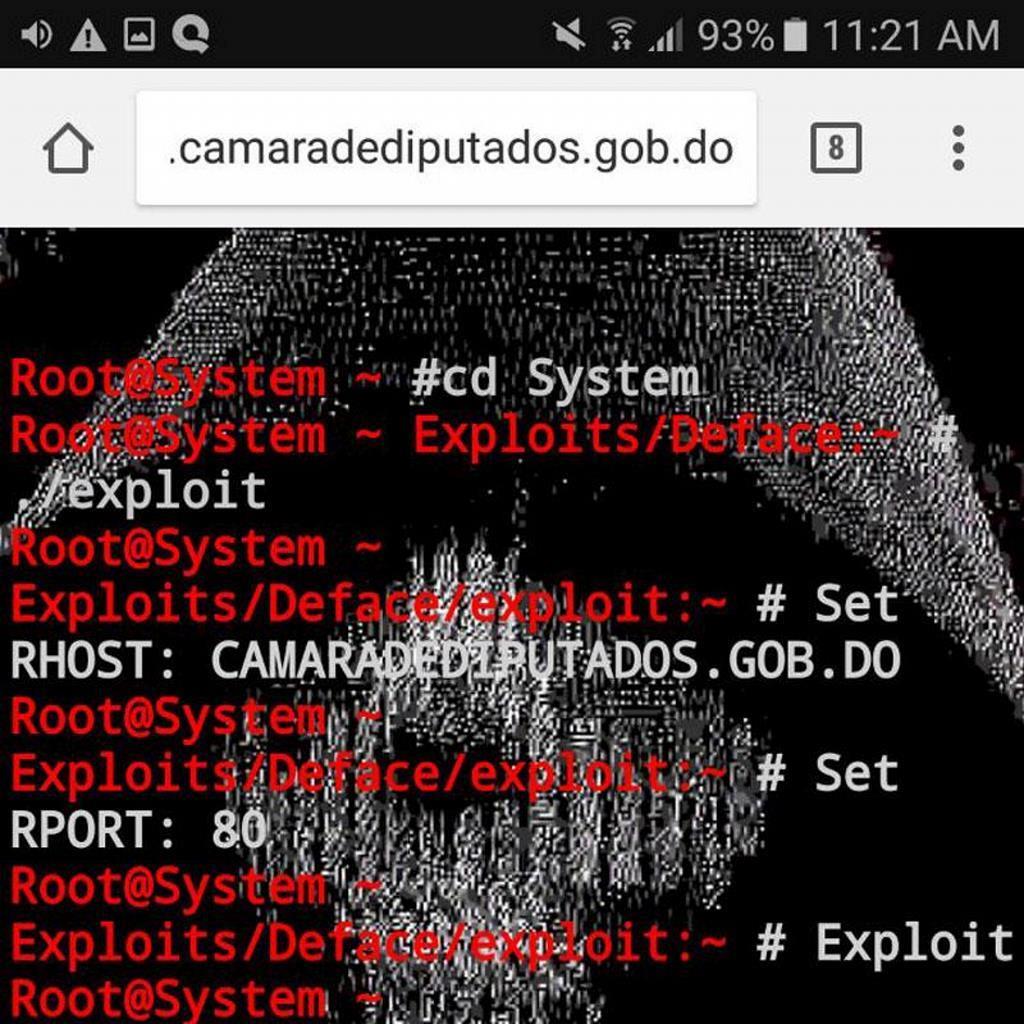 Hacked...
Santo Domingo.- The Chamber of Deputies website was hacked on Sunday by an entity calling itself Anonymous-RD, as confirmed by the lawmakers.
It said its Technology Dept. detected the intrusion around 9am, and its website was immediately taken offline.
"The police and the DNI (National Investigations Dept.) were notified to investigate and determine where the attack came from," the deputies said, adding that none of the information and files on the portal were affected due to their "protection levels."
"After the investigations, the server will be restored," said the Chamber.