No one claims exec jet seized in RD$1.0B graft case: Nacional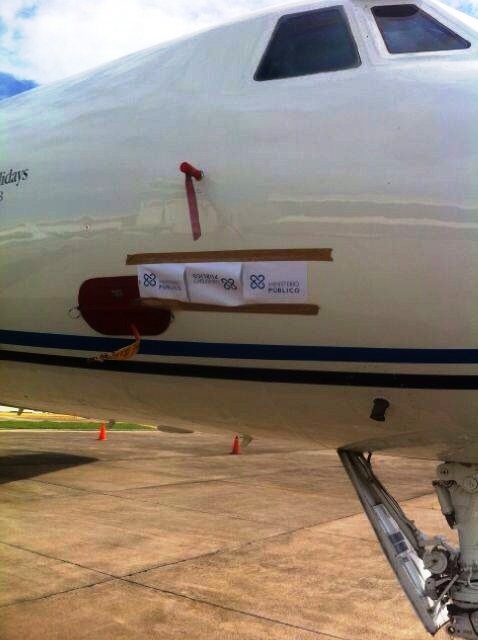 Gulfstream G-1159 F. Bautista case stationed at PUERTO PLATA.
Santo Domingo.- The Justice Ministry on Monday said that the tourism group Lifestyle has shown no interest in removing from Puerto Plata's airport the jet seized in 2004 for allegedly owned by senator Flix Bautista as part of a graft case said to involve over RD$1.0 billion.
The Justice Ministry said it notified Civil Aviation (IDAC), Puerto Plata (Luperon) Airport and Lifestyle lawyers that they could remove their plane, but "have shown any interest in taking it."
On June 22, El Nacional reported that the aircraft was abandoned and deteriorating at Puerto Plata airport without anyone claiming it, but Lifestyle denied the report, despite confirmation by authorities.
The Supreme Court ruled the return of the Gulfstream G-1159, registry N52HS to Lifestyle, which responded: "due to the restriction imposed by the Justice Ministry, the aircraft could not receive the due maintenance and has been damaged, losing the investment the company made in it."