Plan RD hails Justice Ministry's push to protect girls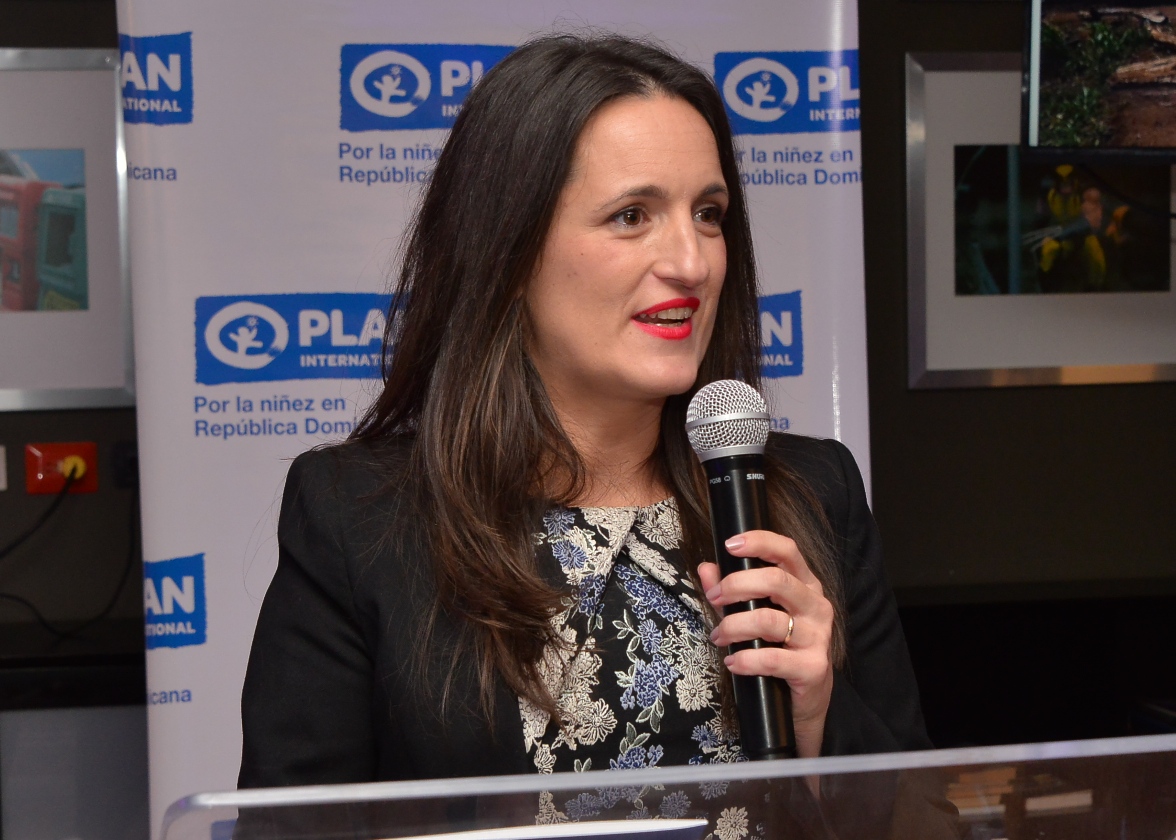 Virginia Saiz
Santo Domingo.- Plan International Dominican Republic, an independent, humanitarian and development organization that promotes the rights of children and the equality of girls, supports the instruction issued by the Attorney General of the Republic for the persecution by justice of adult men who abuse girls and adolescents.
Virginia Saiz, Director of Plan RD, states that: "From Plan International Dominican Republic, we support the Attorney General's determination to proceed with the full weight that the law allows against adults who have marital, sentimental relationships, courtship, or of couple with girls and adolescents."
"However, we encourage the Justice Ministry to ensure the progressive, adequate and relevant allocation of resources to ensure the functioning of a system of complaints accessible to girls, adolescents and their families and the accompaniment corresponding to the judicial process," adds Saiz.
Justice minister Jean A. Rodriguez, issued strong statements regarding the increase in the country of pregnancies in girls and adolescents, which are in most cases the cause and consequence of sexual abuse by an adult man. Unfortunately, this form of abuse known as child marriage or early marriage is a common practice in the country that positions us at the regional level with the highest percentage of women who married or joined before age 18 (37 %).
The link between child marriage and pregnancy in girls and adolescents is very narrow, for this reason, from Plan RD we demand that Congress eliminate the exceptions to marry before the age of 18 in the Civil Code. This proposal, after being approved last May 30 by the Chamber of Deputies by a large majority, will be submitted in the next legislature to be approved by the Senate. We are aware of the challenge of eradicating child marriage and its acceptance in Dominican society, however, we understand that the amendment of the Civil Code is an important first step and a clear message of intolerance on the part of the Dominican State towards this type of abuse.
In this regard, the Office of the Attorney General plays a key role in improving coordination with health authorities to identify cases by putting the protection of girls first and avoiding re-victimization. From Plan RD we make available our technical experience in Child Protection, as well as the leadership in the fight against forced child marriage in the Dominican Republic to join efforts to the Justice Ministry and together offer better opportunities to the girls and adolescents of the country so that they develop a project of a dignified life.