'Sewage time bomb' ticks as top official warns posh districts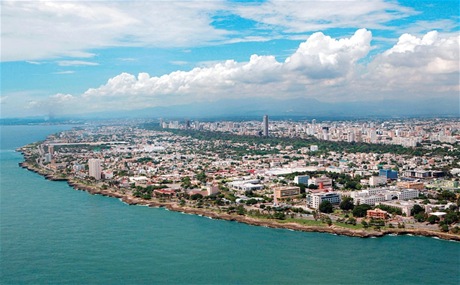 Santo Domingo.- Greater Santo Domingo's residents bathe with sewage water and don't know it, because the "potable water" used in homes mixes with that of septic tanks, Environment minister Francisco Dominguez revealed Wed.
The official's statement adds fuel to the sewage time bomb warning first voiced by urban planner Domingo Contreras nearly 10 years ago, and since then, the upscale sectors of Piantini, Serralles, La Julia among others have also entered the dismal classification.
Dominguez called the fact that Greater Santo Domingo's residents have withstood the situation for as long as 50 years, an "embarrassment."
At the same time he defined as "creepy" that only 5 percent of the wastewater from Gran Santo Domingo is treated.
"The information that is chilling is that only 5 percent of the wastewater from Gran Santo Domingo is treated. In Gran Santo Domingo, the waters we use are often combined with septic tanks, and we bathe in toilet water many times, "he said.
"Here there are people who are watching us who don't realize that today they bathed with toilet water," the official said, interviewed on Uno+Uno on Teleantillas, Channel 2.
Dominguez said Environment's goal is to treat waste water for as much as 25 percent of Greater Santo Domingo in the next three years.
"On the one hand this is a joy and on the other is a shame, that's why this wastewater management project cannot be talk and has to continue," he said, noting that that 25% represents a population of around 750,000 people in the metropolitan area.
Threat of disaster
The official added that n the National District's central sectors, "there's a threat of an environmental disaster due to the discharge into the subsoil of thousands of gallons of sewage without treatment and the permanent extraction of equal amounts of water through the use of tubular wells."