Dominican Republic to help restore Haiti's army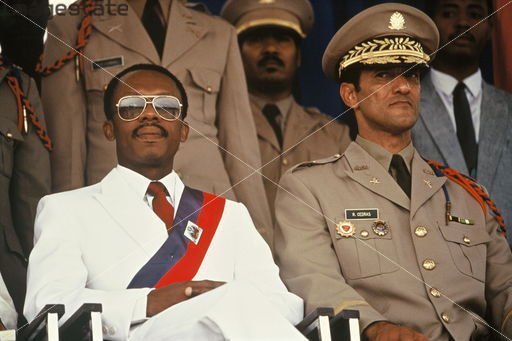 Former Haiti president Jea-Bertrand Aristide, topploed by Hait Army Gen. Raoul Cedas. PhotoExgobernanteslatinoamericanosblogspot.com
Santo Domingo.- Haiti is one a step away from recommissioning its army, dissolved 22 years ago, and its rebirth will count of the support from Dominican Republic's military, Defense minister Ruben Dario Paulino affirmed Wed.
The senior officer, who toured the border with commanders of the three military branches last Monday, also provided details of the situation in the area.
As many as 2,500 soldier-candidates for Haiti's new Army were recently evaluated in that country, of which only 500 were reportedly accepted, Paulino said, noting that they are now being trained. "As far as we can support them (Haiti) to develop their army, we will support them," the official said. "We are interested in having it (army); they are also interested in having a secure border."
"I think it's going to be a big step that Haiti is going to take with that army. An army is to defend its territory, not to invade another territory." warned Paulino, quoted by Listindiario.com.do.