Taxpayers pay for mayor's US$118.8M generosity toward 'poor': report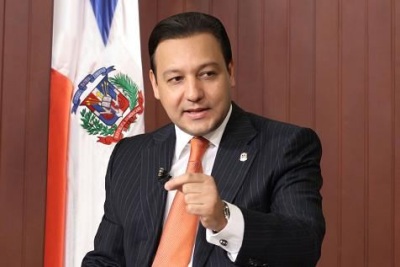 Mr. Generous
Santiago.- During his presidency of the Chamber of Deputies, Abel Martinez, donated RD$5.7 billion (US$118.8M) to alleged "poor" registered as "people of limited resources," but the Accounts Chamber audit couldn't verify that figure when analyzing the lower Chamber's expenses from 2010 to 2015.
Acento.com.do reports that Martinez gave away a total of RD$15.2 billion to officials, friends, associates and "people of scarce resources" during his six years as lower Chamber president.
The latest donations are listed as "Current Transfers to the Private Sector" in audits for the 2010-2015 period, when Martinez was the lower Chamber president.
"The current transfers to the private sector, the Accounts Chamber says, correspond to the aid and donations made to people of limited resources."
In 2010, Martinez gave away to the supposed poor RD$830.2 million, although the Accounts Chamber couldnt confirm such expenditure, despite the high figure.