Medina won't seek reelection as ruling party needs 'new faces'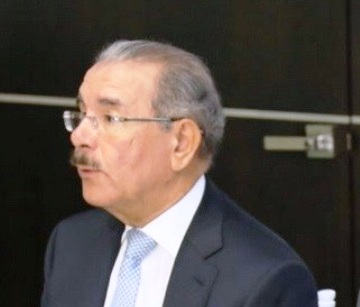 D. Medina....to go or not...
Santo Domingo.- Administration minister José Ramón Peralta on Tue. said president Danilo Medina won't seek the presidency in the 2020 elections.
He said that although he hasn't talked about the topic with the head of state, "perceives" he won't seek reelection because his actions prove it.
"I haven't talked about the topic of reelection with the president, I haven't spoken … I said it two or three months ago that the president wasn't going to be reelected," Peralta said, interviewed on Hoy Mismo Channel 9.
Several other senior officials have mentioned Medina's lack of interest in reelection in 2020, including Presidency chief of staff Gustavo Montalvo, who also ruled it out.
Like Montalvo, Peralta has said that the ruling party (PLD) should project "new faces" within its political leadership.
Peralta complained that despites the PLD Central Committee's 635 members, just eight are under 35.