Dominican Republic Greens march again, target top official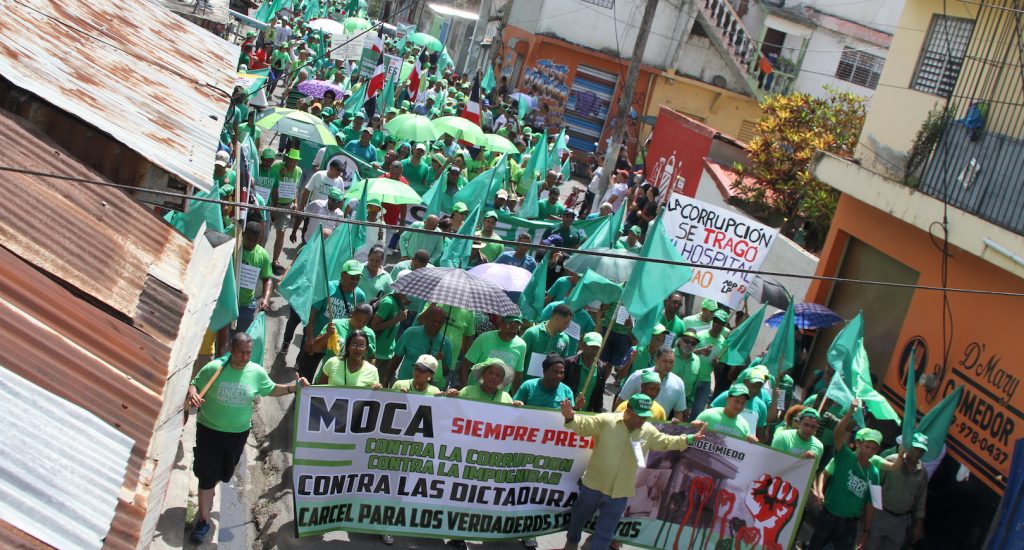 Greens in Moca. Photo elnuevodiario.com.do
Moca, Dominican Republic.- Thousands of people on Sunday accompanied the leaders of the Marcha Verde (Green March) through several streets of Moca (north), demanding an end to corruption and impunity, and an investigation of former Education minister and current Interior and Police minister Carlos Amarante.
The protesters waving anti- corruption banners walked peacefully through the city's main streets, as police and plainclothes officers kept their distance.
In a statement read at the rally, the Greens demanded an investigation into the use of the funds during Amarante's tenure in the Education Ministry, where he "incurred in malicious actions and corruption," and affirm having reports of overvaluations of land where schools were built.
They said they aren't singling out any official in particular or seek to attack the Government, rather to "ensure the decent and transparent use of Sate funds in favor of the citizens."