US agents return Dominican wanted in homicide case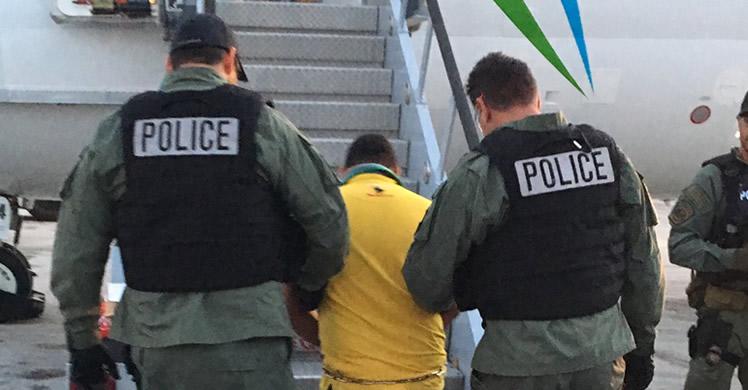 Kelbin Alberto Perez De Los Santos. Photo ICE.
Newark, NJ — U.S. Immigration and Customs Enforcement's (ICE) Enforcement and Removal Operations (ERO) removed a fugitive citizen of the Dominican Republic wanted by Dominican law enforcement authorities for homicide.
Kelbin Alberto Perez De Los Santos, 36, entered the United States lawfully on July 15, 2016, in New York, as a non-immigrant visitor for pleasure, with authorization to remain in the United States for a temporary period not to exceed January 14, 2017. On February 21, 2017, ERO Newark arrested Perez upon determination that he was wanted in the Dominican Republic for homicide. On July 11, 2017, an immigration judge ordered Perez removed from the United States to the Dominican Republic. He was turned over to Dominican authorities Thursday by ERO officers.
"Protecting national security, public safety and our borders by identifying and removing dangerous criminal fugitives from our communities is the top priority of ERO," said John Tsoukaris, field office director for ERO Newark.
Since October 2009, ERO has removed more than 1,700 foreign fugitives from the United States who were being sought in their native countries for serious crimes, including kidnapping, rape and murder. ERO works with Homeland Security Investigations' (HSI) Office of International Operations, the United States Marshals Service, foreign consular offices in the United States and Interpol to identify foreign fugitives illegally present in the United States.