Dominican archaeologist upbeat on finding Cleopatra: Efe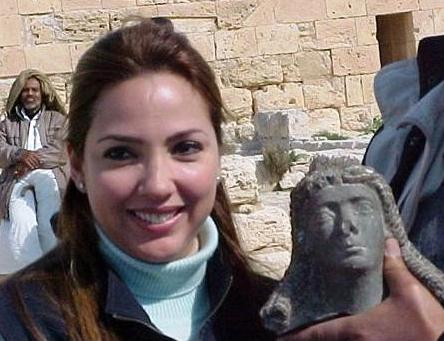 K. Marinez. File
Santo Domingo.- Dominican archaeologist Kathleen Martinez is convinced that in the "near future we could be face to face with Cleopatra," the last Egyptian queen, whose tomb is the object of a 12-year search, which she affirms is in its final stage thanks to new technologies.
Interviewed by Efe, Martinez said all the artifacts and structures which have been found in the excavations at the temple of Taposiris Magna, near the Egyptian city Alexandria, support her theory that it's the site in which hold the last Pharaoh's resting place, after taking her own life in August 30 a. C., and of her lover, Roman general Marc Anthony.
She said that by resorting to leading edge technologies, from now on the project is going to gain momentum.
At the last excavation, which concluded in April, she used a Russian radar, the first time it was applied to archeology and "has allowed us to follow the tunnels from the surface."
Martinez, the only Latin American who has obtained a permit to excavate in Egypt, said that in the new excavating season that starts next fall and in which three Spanish archaeologists will work on her team, "we will cover with radar the entire temple that has five kilometers, to draw a map of the whole area and define where our objectives can be."
After several years of mostly self-financed excavations, Martinez found in Taposiris Magna a stele that has the same inscription that's in the temple of Philae (Egypt), which in her view, "indicates that they are two sister temples, the most important of worship of (the goddess) Isis. "
For Martinez, Cleopatra, who was the last link of the Ptolemaic dynasty that ruled in Egypt for three centuries, must be buried in a temple of Isis because she was her "living representation."