Environment investigates 'illegal' construction in Cabarete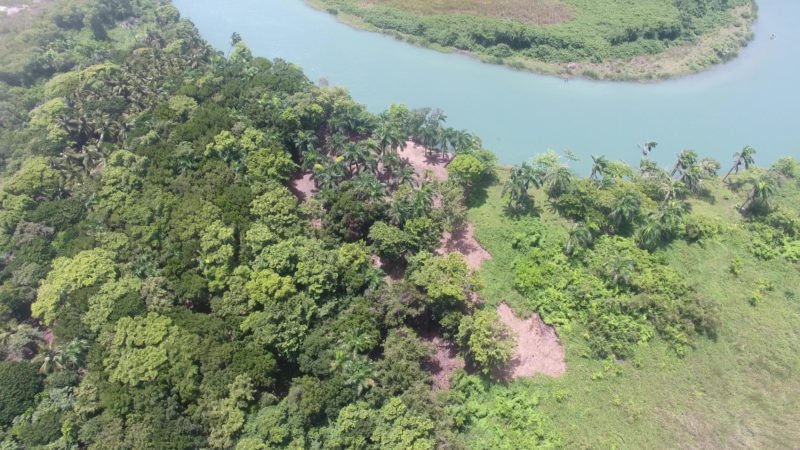 Cabarete, river, La Boca, construction site. Photo by hoy.com.do
Puerto Plata.- The Environment Minister on Tue. announced an urgent investigation In the heels of a complaint of a developer's construction near La Boca, Cabarete in Puerto Plata which allegedly violates the Environment Law and harms the natural resources.
"We are vigilant so that no environmental damage is committed and the one who commits it must assume the consequences," Environment said in a brief statement.
According to the Sosua and Cabarete Tourism and Environment Protection Association (Asoprocaso), as soon as the project's environmental permit was issued, the developer encroached upon the dune and the wetlands.
Asoprocaso president Michel Gay-Crosier said an area 30 meters from the river was completely razed by the developer despite a ban noted in the environmental license.
"Without any authorization from the authorities they began to work on the old road with heavy equipment three weeks ago, drawing gravel. That path is public and it's not understood how the authorities allow the developer to work on that path," Gay-Crosier said, quoted by hoy.com.do.