US investors eye power plant at center of Odebrecht scandal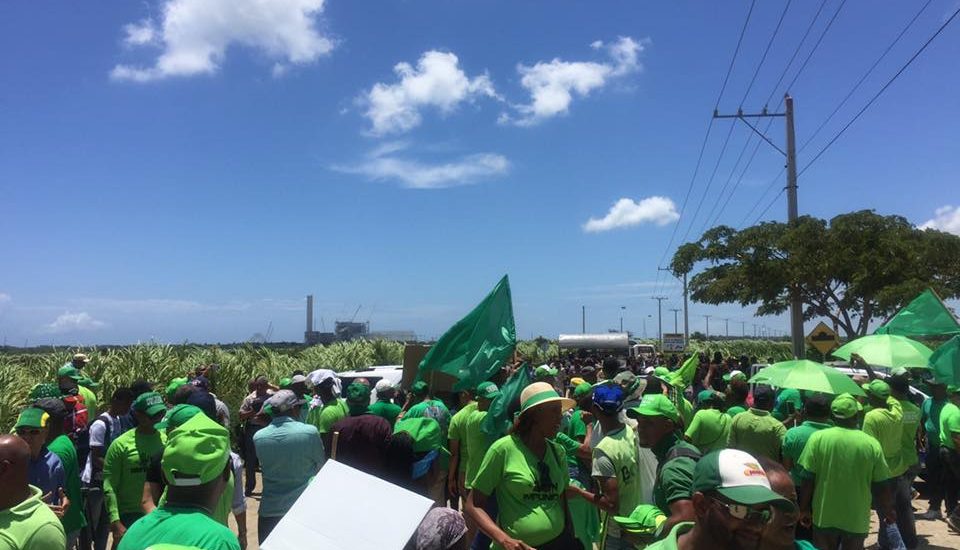 Marcha Verde at Punta Catalina on Sunday. photo elpuntoinformativo.com
Santo Domingo.- President Danilo Medina met Tuesday with US investors interested in Punta Catalina, the coal-fired power plant at the center of the Odebrecht graft scandal.
After the meeting, State-owned Electric Utility (CDEEE) CEO Rubén Jimenez Bichara said there's always been an interest to invest in Punta Catalina, but now they're concentrated on being able to finish "such an important project."
"The Government has the responsibility to study any offer that any citizen or company wants to do and we're always ready to defend the objectives that gave rise to the project and the national interest that the project implies. If these conditions are present and maintained, any proposal can be analyzed, what can't be negotiated is the national interest in Punta Catalina's case," the official said.
Jimenez Bichara added that investors are going to visit the site and then see at what offer they can make.
Odebrecht
Odebrecht, the Brazilian company that heads the plant's construction, has admitted paying US$92.0 million in bribes to Dominican officials in exchange for obtaining lucrative contracts, and was the target of a lawsuit by a competitor which alleged favoritism and unfairly conducted tenders.
Punta Catalina, at slightly over US$2.0 billion is the country's costliest project ever.