Dominican Republic can tap into English Caribbean's US$30.0B market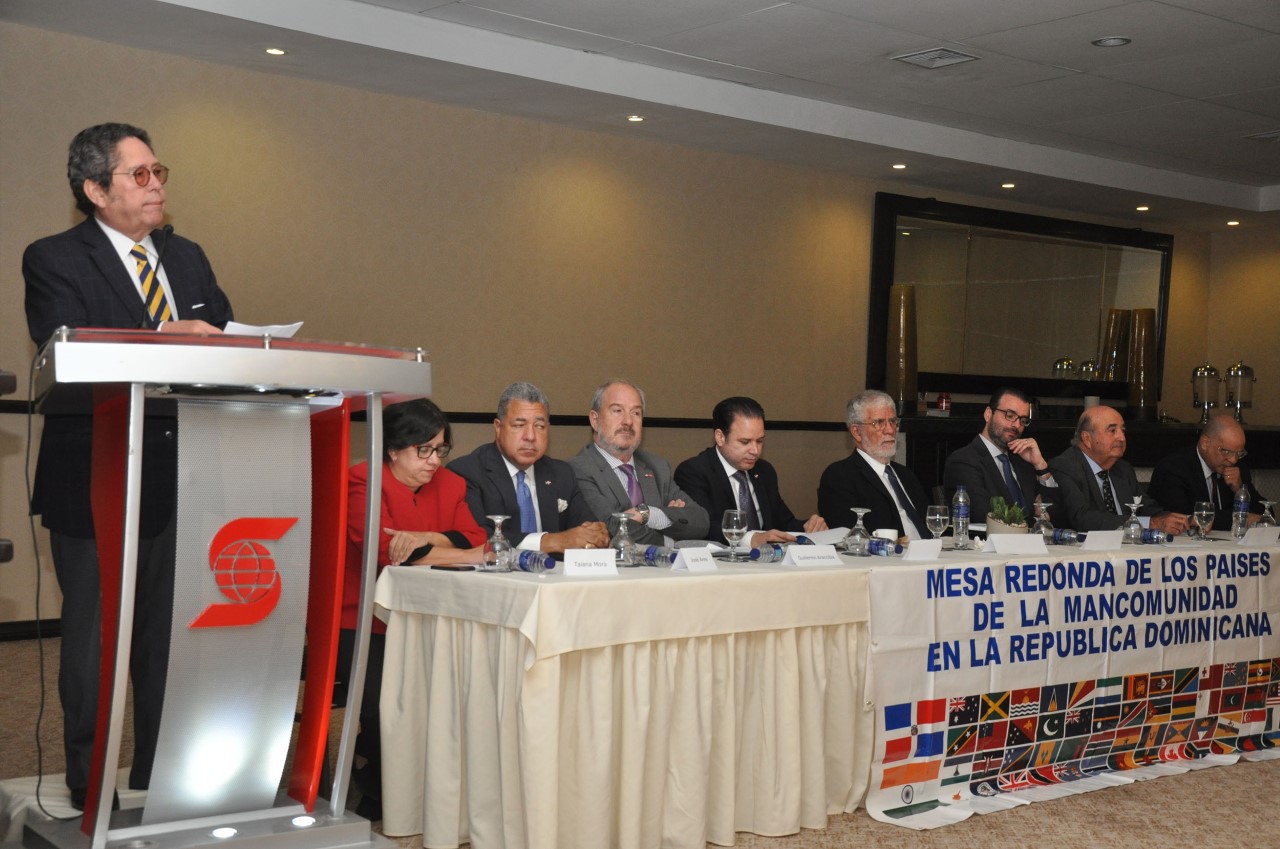 Fernando González at seminar
Santo Domingo.- The president of the Roundtable of Commonwealth in Dominican Republic, Fernando Gonzalez Nicolás, on Wednesday listed the ways to revitalize exports and investments with Jamaica and the other English Caribbean countries, a market that consumes around US$30.0 billion in imported products and services yearly.of
Opening the seminar 'How to Do Business with Jamaica' hosted by the Commonwealth Roundtable at Hotel Sheraton, González said of that total, "we Dominicans export to this area only 180 million dollars," and called for stronger ties with the main economic conglomerates of that geographical area, which he affirms handle as much as 40 percent of the Caribbean's imports.
"If we, the Dominican Republic, create business relations with Grace Kennedy and Jamaica Producers of Jamaica; Goddards in Barbados; Massy and Ansa Mcal in Trinidad; Demerara in Guyana and other of the Caribbean's most important consortiums, we could secure that part of the market of this zone in a more effective and economic manner," the business leader said in a statement.
On the seminar, which included a speech by representatives of business entities and officials from both countries, González said for 40 years official and private efforts have been made to develop exports, not only with that nation, but also with other English Caribbean countries.
He revealed that the government has prioritized trade relations with CARICOM members in recent weeks and expressed support for president Danilo Medina's new policy towards the Caribbean. "From the private sector we have to collaborate."
"This seminar is an initiative to contribute to raise awareness in the government and the private sector that the Caribbean markets are natural with those of the Dominican Republic, and that the experiences we acquire with them can be valuable to conquer other international markets in more distant places in the world," he said.
Cite measures to revitalize trade with the Caribbean
Among the measures González cited to revitalize exports and investments in the Caribbean figure the organization of more joint official-private sector trade missions, as well as organizing Santo Domingo events to attract buyers and investors from the region.
He added that the trade areas of the embassies in Jamaica and Trinidad must be activated, as well as participate more actively in regional fairs, to showcase Dominican exports. "In Jamaica and in the English Caribbean, a number of very peculiar and large business conglomerates operate, each of them grouping into dozens of companies in various business activities."