Dominican Republic is a 'birthing ward' for Haitian women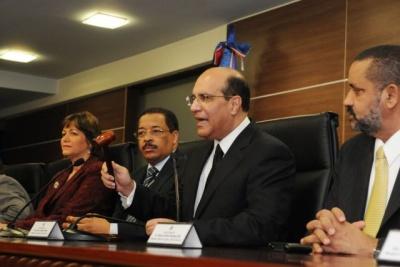 J.C. Castanos. File
Santo Domingo.- Central Electoral Board president Julio Cesar Castaños Guzman on Tues. called the Dominican Republic a sort of "birthing ward" for Haiti , citing the high number of women from that country who come to give birth here.
He stressed the need to register children of illegal aliens in the Book of Foreigners, given to the large number of Haitian women who cross the border to give birth in local medical centers.
"That cannot continue as is," the official said in the meeting of the JCE members.
In that regard, Civil Registry director Dolores Fernández said since the Book of Foreigners was started, 85,000 births have been registered by foreigners with no Dominican nationality.
Regarding late birth declarations, Castaños said it'll be easier for Dominicans who haven't been declared to obtain birth certificates.