As gunmen kill 11 Police officers in just 3 months, colleague vents regret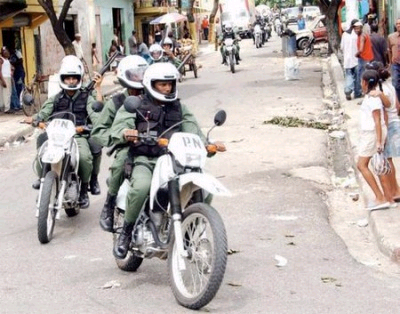 Moving targets?
As gunmen kill 11 Police officers in just 3 months, one posts regret
Santo Domingo.- Eleven Police officers and two retired agents have been killed by gunmen in just three months, six of them in just seven days, the latest victim, a Transit Authority (AMET) officer who died Thursday night of five rounds from four assailants on two motorcycles who stripped him of his weapon.
One of the responding officers, sergeant Perla Mariel Cordero said she felt powerless when she saw three of her colleagues fall and wrote her regret in social networks, which led to her being detained and investigated by Police Internal Affairs.
"In just seven days, five policemen are already dead and in the same area, and no one is doing anything, I am tired of seeing this situation and having to keep quiet for fear of being fired for my comment, because I'm fed up, I don't want to take it personally, but I cannot keep quiet; This hurts to me," Cordero said on Facebook.