Dominican Rep. Greens again call on the President to step down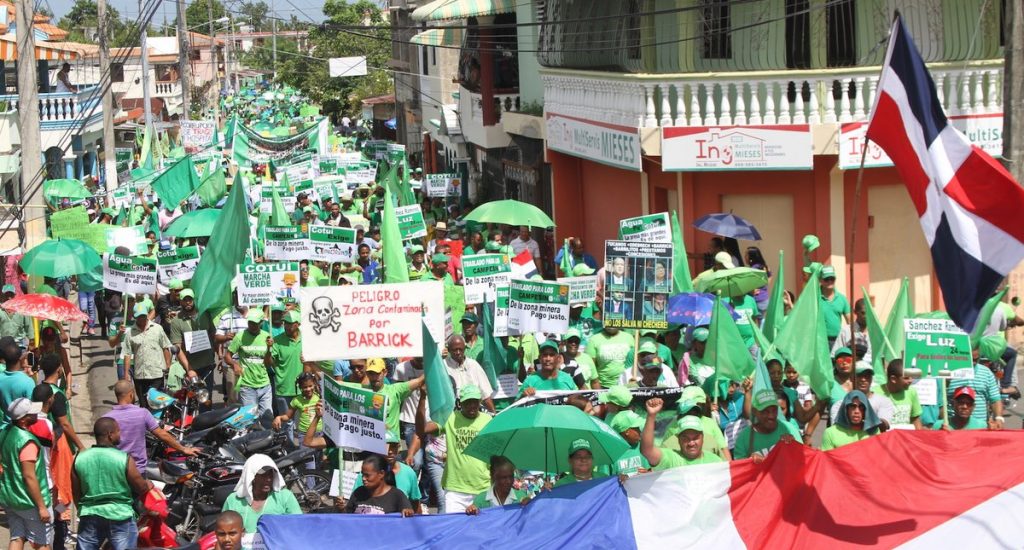 Green March in Cotui. Photo elnuevodiario.com.do
Santo Domingo.- The Green March and 277 intellectuals, social activists and politicians, on Sun. again proposed "to abolish the constitutional term of president Danilo Medina; dismantling the high courts, the Accounts Chamber, the Central Electoral Board (JCE) and to recover taxpayers' money," which Odebrecht used to bribe Dominican government officials.
In a document read by the lawyer Bartolomé Pujals to the media in the Naco district, the Greens suggest cancelling the government contracts with the Brazilian company and to expel it from the country.
They also propose to promote indictments against Medina, on alleged "multiple evidence" they affirm ties him to the country's biggest ever graft case.
They say their "Citizen Manifesto" responds to the government's refusal to enforce the law in corruption cases, especially Odebrecht,.
"The future flourishes in our hands, we propose a political agreement that articulates the social forces to design a plan that will lead to dismantling the dictatorship of impunity," the Green March said.