Medina's only option: terminate Odebrecht power plant contract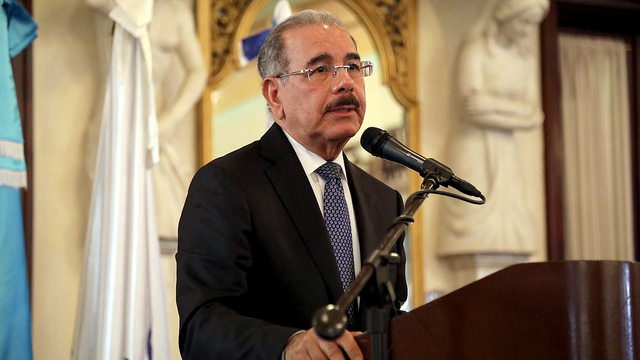 D. Medina. File.
Santo Domingo.- The National Committee Against Climate Change on Monday said the government's only option on Odebrecht's admitted US$92 million in bribes paid to officials is to terminate the Punta Catalina power plant contract and expel it from the country.
It demanded compliance of Law 340-06, which provides for the termination of contracts with companies linked to corruption.
"If Odebrecht has had the audacity to demand to the government of Danilo Medina an additional 700 million dollars to conclude the construction of the coal plant of Punta Catalina with a delay of two years, it's because it is a hostage of this transnational and victim of its own corruption participant and accomplice of that company that turned the country into an international center for money laundering and a brothel for national and foreign officials," says the Committee.
In n emailed statement, the environmental group called it "impossible to believe in the government's refusal to accede to the Odebrecht requirement and not to think that this refusal would not become a weak haggling for advertising consumption of an inevitable payment that will come from the backs of the people."
"The government, instead of implementing the Public Procurement Law, entered into an agreement approved between the Attorney General's Office and Odebrecht, in order to protect it from criminal prosecution of its crime of corruption, maintained the contracts of this company, especially that of Punta Catalina, and has continued to hand over millions of dollars for this work, as if nothing had happened," it says.
It said that president Danilo Medina preferred to lose around 300 million dollars pending disbursement of the loan of the European bank pool and to issue a US$500 million bond, before terminating its relations with Odebrecht, whose corrupt practice in the Punta Catalina project is behind those banks' decision.
"The history of complicity with Odebrecht in Punta Catalina started with a rigged tender to favor it and sending to Congress a contract that violated the terms of reference of this tender, by diluting the contract's turnkey condition, incorporating cost escalation clause, number 9.1, and providing for the exemption of all types of taxes by clause 12.1.3."