Odebrecht 'bagman' also faces RD$9.0M fraud charges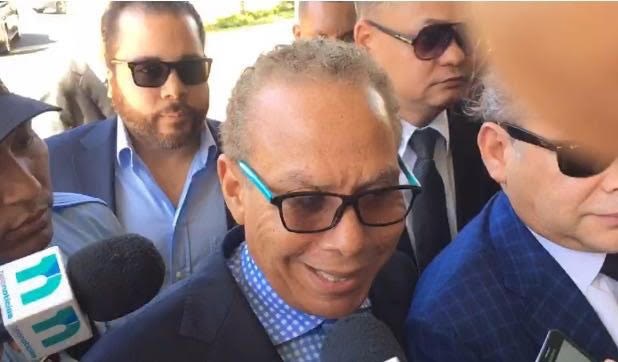 Angel Rondon enters court
Santo Domingo.-  The lawyer Plutarco Jáquez on Monday filed a criminal complaint against Angel Rondón and former dams and canals agency (INDRHI) director Frank Rodríguez, for alleged fraud against Felix Batista Matos.
The plaintiff accuses the defendants of fraud in connection with a RD$9.0 million check he received in payment for work, but was given only RD$4.0 million.
Rondón, dubbed the 'bagman' for admitting having received over US$80.0 million from Odebrecht, is being held in connection to that case
He said he was coerced into signing the RD$9.0 million check and "leave it in Rodriguez's hands."
According to the complaint filed against Rondón and the former official, Batista was contracted to clean gutters and ditches with heavy machinery.