Greens deny seeking Medina's ouster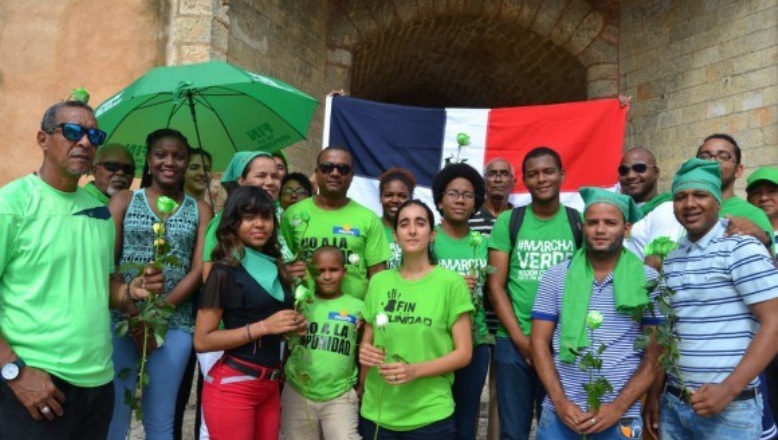 Greens. File
Santo Domingo.- The Green March on Monday disavowed the group of 227 intellectuals, social activists and politicians whom on Sunday proposed "to abolish the constitutional term of Danilo Medina; suppress the high courts, the Accounts Chamber, the Central Electoral Board (JCE) and recover Odebrecht's US$92 million in bribes admittedly paid to government officials.
"The information that associated the collective with the group of the 227 petitioners was published today in this medium," the Greens said.
They announced their next proposals and actions, "to guarantee that the citizens' struggle to end impunity will continue to strengthen across the country and in the diaspora, until reaching its objectives."
They announced assemblies where citizens from all sectors of society democratically share their visions and proposals to strengthen the movement, improve its performance and forms of articulation, and define a set of peaceful, innovative and inclusive actions that lead to put an end to the regime of corruption and impunity that oppresses the country.
"The Green March is preparing to bring its message and its proposals for action to every home, neighborhood, district, countryside or village of the national territory and Dominican communities abroad, ensuring that all social and population sectors participate in the construction of the current process of change, " the Greens said in a press release.