Tighten Haiti border, official tells Gov. agencies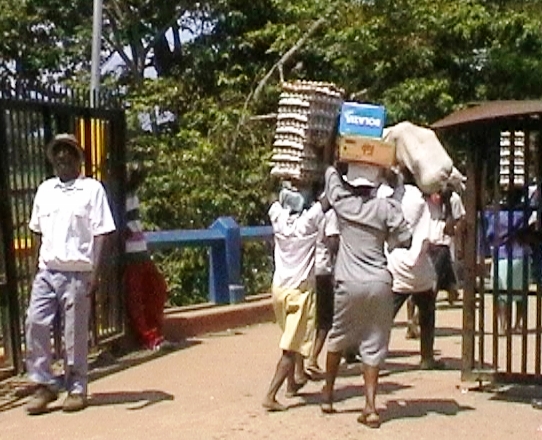 Not strict: border gate at Pedernales
Santo Domingo.- Administrative minister José Ramón Peralta on Monday asked stricter measures from the country's immigration and border control agencies, to prevent foreigners from entering Dominican territory illegally.
He said Immigration and Border Security (Cesfront) and other agencies must be stricter in halting illegal entries, especially at border Dominican-Haiti border crossings. "The corresponding agencies have the institutional obligation to fulfill their functions, and we're confident in their work regarding border control," Peralta said.
Haitians will be charged for health services
The official also said that public hospitals will charge for health services provided to foreigners nationwide, an announcement that comes in the heels of denunciations that groups in Haiti organize "tours" for Haitian women to give birth in Dominican hospitals free of charge.