Audit finds more dirt in Dominican-Odebrech scandal: report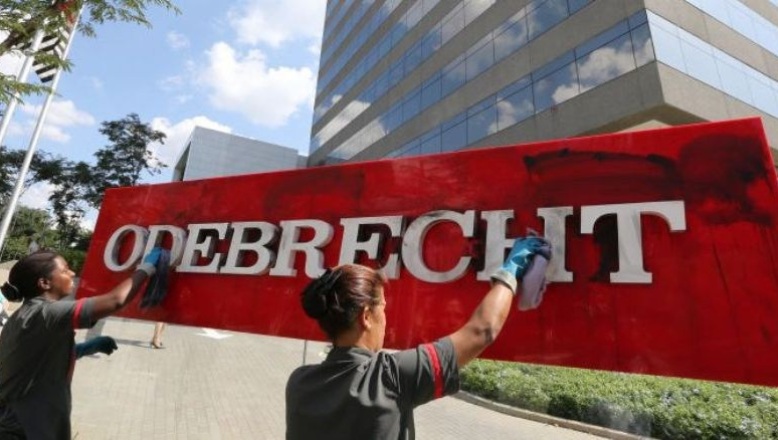 The more it's cleaned the more dirt that oozes...
Santo Domingo.- A good part of the US$15.5 billion which Brazilian State-owned bank BNDES disbursed to finance "exports of goods and services" operations for works abroad may have been diverted, Brazil outlet O Antagonist reports.
That's the suspicion among auditors of the Accounts Court of the Union (TCU), which last year found that the Administration of the Workers' Party benefited Odebrecht with 82% of the financing for works abroad, outlet O Antagonista reports exclusively Tuesday.
The auditors expanded the probe and found that BNDES assigned, on average, 68% of the total value of the projects, such as roads, dams and ports.
As an example, the outlet reports that 80% of the direct cost of a road is consumed in land leveling, paving, drainage and works of art. None of which can be included in "exportable goods and services" that would only be 20% of the cost.
"In short, it's as if the BNDES had released US $215.5 million for a work of US$316.9 million, when the truth would be to provide only US$63.4 million. The technicians are reviewing each of the 140 operations, whose individual values ​​remain under secrecy," the report said.
The auditors' suspicion is heightened by the coincidence of percentages of loans for absolutely different works, such as a road, a subway or even an airport.
It notes that Angola was by far the country most benefited by the operations, in a total of US$4.4 billion, followed by Venezuela (US$3.5 billion), Dominican Republic (US $2.5 billion) and Argentina (US$2.4 billion).
The auditors also suspects that subsidized money, with a long repayment term, had been used in foreign exchange operations, which further multiplied the benefits of the organization, dubbed "Orcrim" in Brazil.