Tropical Storm Irma forms in the Atlantic, could threaten Caribbean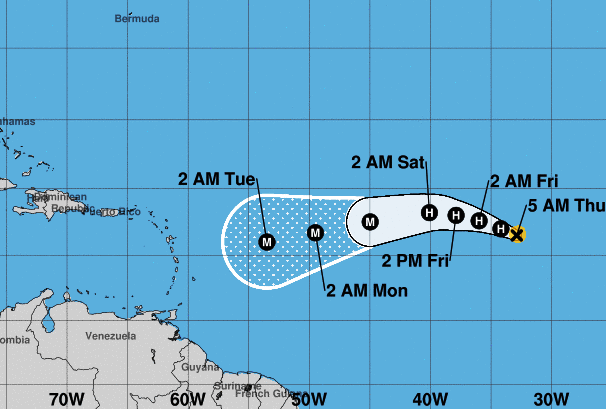 Miami.- The National Hurricane Center (NHC) on Wed. said that tropical disturbance off the African was upgraded to tropical storm, the season's ninth named storm over the eastern tropical Atlantic Ocean.
The NHC said that Tropical Storm Irma had formed at 11 a.m. Eastern time, and it is expected to strengthen. It is many days away from any land.
It said Irma is 420 miles west of the Cabo Verde Islands today, with maximum sustained winds of 50 mph and tracking west at 13 miles per hour.