Medina swears in 200 public ethics commissions, amid calls for transparency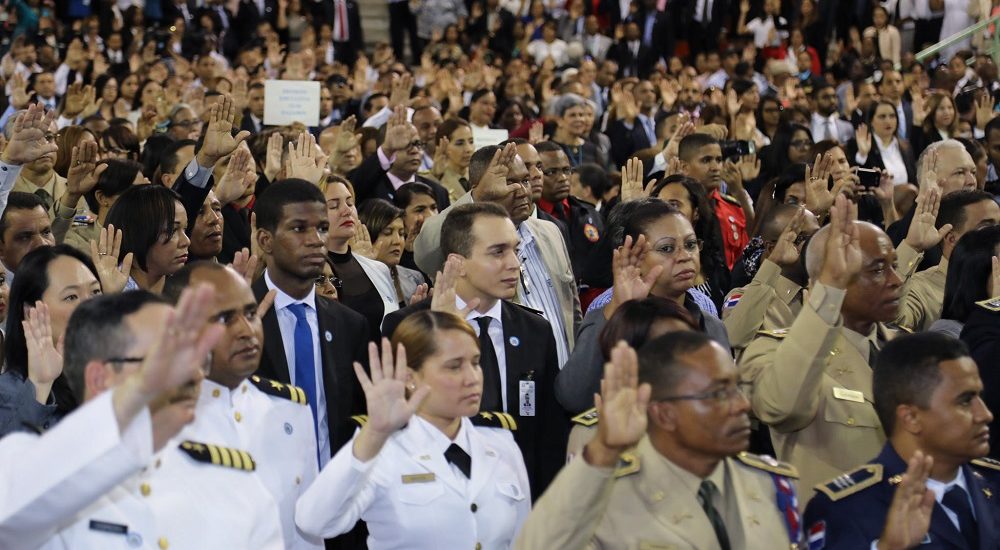 Santo Domingo.- President Danilo Medina took the oath from around 200 public ethics commissions, for as many  government agencies, to "ensure transparency in the management of state resources."
The announcement comes amid mounting pressure, headed by the Green March, for Medina to take action against the numerous government officials either indicted or signaled as corrupt.
In the ceremony, Government procurement director Yokasta Guzmán during Medina's two terms the number of State suppliers rose from 19,000 in 2012, to 69,000 in 2017.
She said around 15,000 of the total suppliers are women, compared with the just 2,000 in 2012.
For his part, general comptroller Daniel Omar Caamaño, called on the citizens to trust the system of transparency implemented by the government.