National Hurricane Center: Irma 'potentially catastrophic'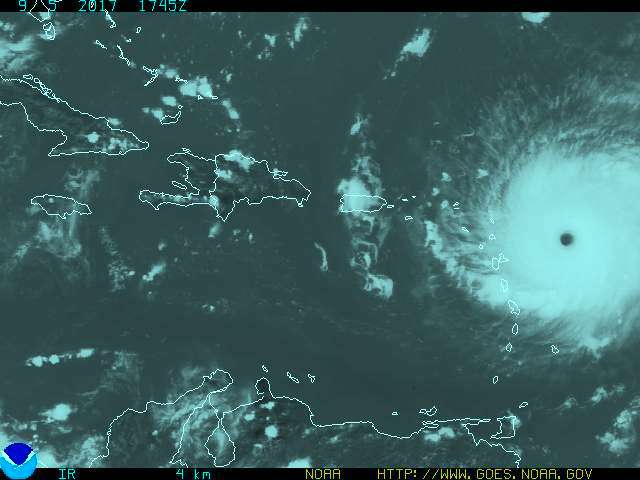 Miami.-  Category 5 Hurricane Irma gained strength with maximum sustained winds now at 180 miles per hour (285 kph) as it approaches Puerto Rico, the National Hurricane Center (CNH) reported Tues.
The "potentially catastrophic" storm, the fourth in the Atlantic hurricane season, is 230 miles (370 km) east of the Lesser Antilles).
In a bulletin at 11am local time (15.00 GMT), the CNH indicates that Irma tracks west at 14 miles per hour (22 kph) and is expected to maintain that trajectory today, but with a slight turn to the west-northwest this evening.
According to the NHC models, Irma's outer bands will start sweeping over the country early Thurs.