People stock up to deal with Irma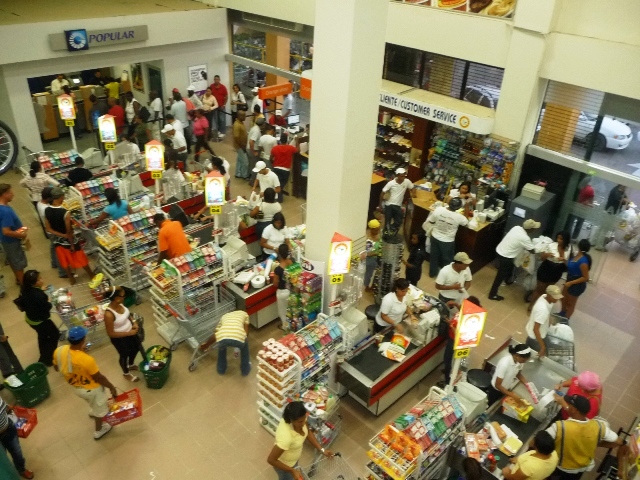 Busy cashiers
Santo Domingo.-  Since early Wednesday people start shopping for groceries and other items as a precaution faced with Hurricane Irma.
Several of the capital's main supermarket chains, so far as reported by local media say they have added staff to respond to a demand that increases as the hours advance.
the customers most requested matches, candles and canned goods, bread, and bottled water.
At of Wed. morning long lines formed at bank offices.
"I'm going to buy household products in case Hurricane Irma causes problems,  I need cash money," said one of those on the line.