Super Tucano US$3.5M kickback indictment omits lawmakers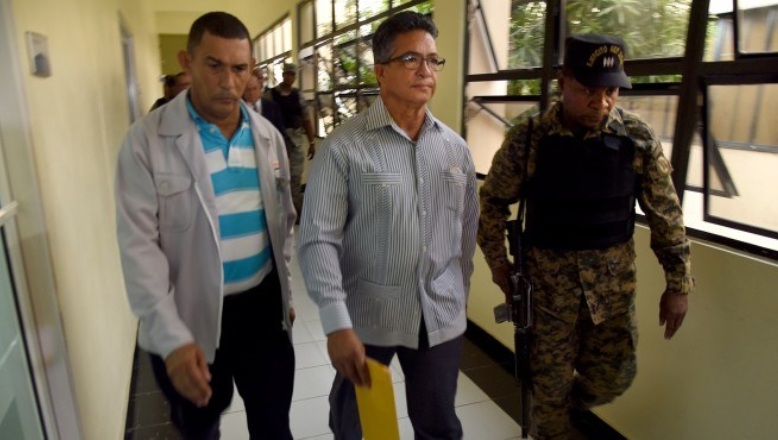 R. Peña Antonio (c)
Santo Domingo.- The Office of the Anticorruption Persecutor (PEPCA) on Tues. charged six people and three companies, in connection with the US$3.5 million bribes which Brazilian plane-maker Embraer admitted paying to secure  the eight Super Tucano aircraft deal in 2009.
The indictment was filed against the former Armed Forces Rafael Peña Antonio minister; Dominican Air Force, Colonel Carlos Piccini, business leaders Daniel Aquino Méndez and Daniel Aquino Hernández, Ysrael Abreu, and Felix Del Orbe, as well as companies Embraer, Magycorp, SRL, and 4D Business Group.
In a press release, the PEPCA said that the indictments were filed in the National District Permanent Attention Office, against the defendants for allegedly violating articles of the Penal Code, including the laws on Bribery in Commerce and Investment, and Money Laundering.
Left out
The PEPCA statement however, didn't include the names of several lawmakers initially mentioned in the investigation, for having pushed to sign the State contract.