Not one jailed in Dominican Republic's biggest ever graft case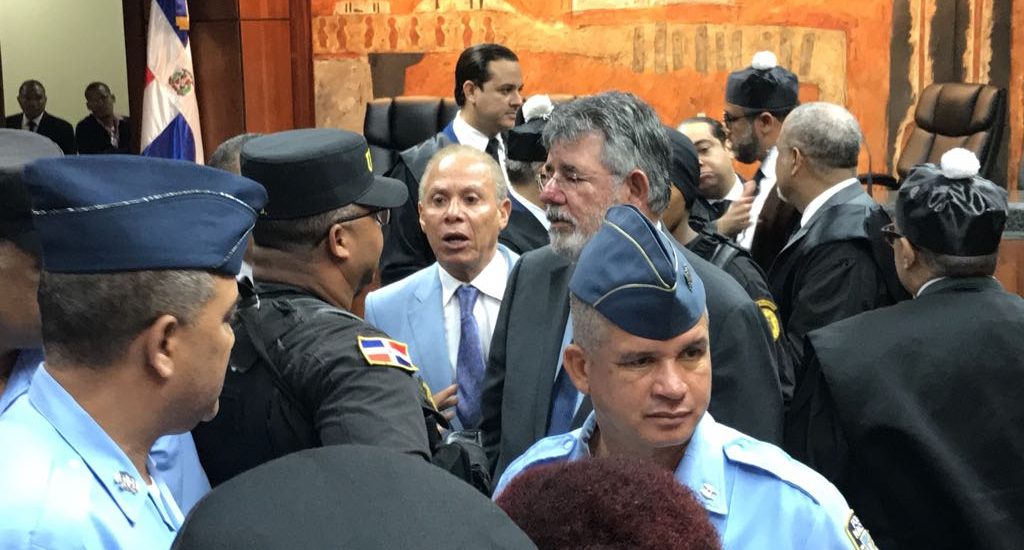 Angel Rondon, Victor Diaz R. Photo elnuevodiario.com.do
Santo Domingo.-  Special instruction judge Francisco Ortega on Fri. granted bail to former Public Works minister Victor Diaz Rúa, and businessman Ángel Rondón, who were being held in the Odebrecht admitted US$95.0 million bribe case.
Ortega set bail at RD$70.0 million for Rondon, who was on one-year pretrial detention and RD$50.0 million for Diaz, who had been serving nine months, both in Najayo prison.
After the ruling was read at 6pm Fri., Justice minister Jean Rodriguez called Ortega's decision "dismal."
Moreover, the lead prosecutor in the case, Laura Guerrero, questioned the fact that the hearing was scheduled amid the onslaught of Hurricane Irma, when the populations "isn't paying attention" to the case.
Speaking to reporters on Thurs., Guerrero warned that the release of Díaz and Rondón  would be "highly questionable" given the evidence she affirms has been gathered in the investigation into Odebrecht's admitted bribes to Govt. officials, which together with the Punta Catalina power plant's 'ballooned" cost of US$2.1 billion makes it Dominican Republic's biggest ever graft case.