28 aqueducts damaged, over 422,000 people without piped water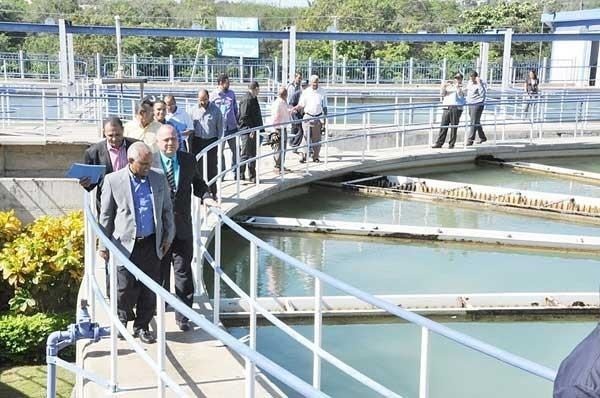 Santiago aqueduct at La Noriega was damaged.
Santo Domingo.- Over 422,000 people are still without drinking water as Hurricane Irma forced the shutdown of 28 aqueducts, National Water (Inapa) Institute operations director Ramón Batista said Sunday.
He said the downpours affected 58 water storage systems, which limits the service to 1.5 million people nationwide.
He said the aqueducts of Santiago, Duarte, Santiago Rodriguez, Valverde, Azua, Peravia, Independencia and Bahoruco provinces remain out of service.
Cut off communities
For his part, Emergency Operations Center (COE) director Juan Manuel Méndez, said that 15 communities are still cut off, two of them in Montecristi (northwest), when the Guayubín river swelled over its banks.