Flooding adds to Punta Catalina's US$2.1B woes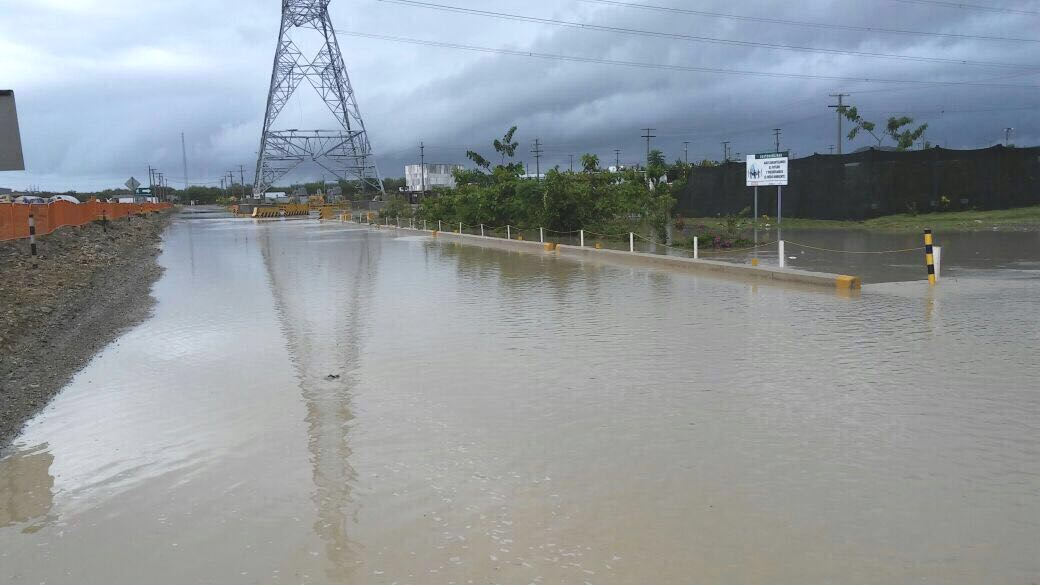 Santo  Domingo .- The National Committee to Combat Climate Change, CNLCC, on Monday demanded that State Electric Utility (CDEEE) CEO Rubén Jiménez Bichara, explain the flooding at the  Punta Catalina power plant during several days.
It said the flooding is serious, because if that occurs when the plant is operating "it would lead an environmental catastrophe" and could damage the equipment. "If water were to reach coal, ash and slag deposits, it would contaminate the soil and surface and ground water of the area with heavy metals and toxic substances contained in these materials, causing irreversible damage."
The CNLCC said Punta Catalina has been flooded during the last three days, both the offices and the site area after several days of Hurricane Irma's downpours.
It said several of its members tried to enter the plant during the weekend but couldn't pass through the flooding in the entire construction area. "Punta Catalina is a lake in which you can sail. Although the employees arrived yesterday, very few could enter the facility and report to their posts."
It said it's the second time the Punta Catalina facility has been flooded this year, the first time due to heavy rains of April 29.
Graft  evidence
Punta Catalina, whose construction cost jumped from US$900.0 million to US$2.2 billion, is at the center of the country's biggest ever graft scandal, Odebrecht.