No more suspects in Super Tucano graft case: Justice Ministry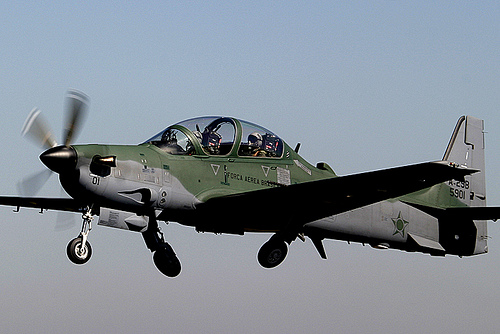 Santo Domingo.- The Justice Ministry affirmed  Sat. that legislators, politicians, ex-officials, as well as business leaders and companies were investigated in connection with Embraer's admitted bribes of US$3.5 million to secure the Super Tucano aircraft deal.
In a statement, the Justice Ministry said  at the time of filing of the charges, the investigators didn't find reliable evidence oon criminal responsibility of other people or companies thus far.
"If during the preliminary trial or when concluding investigative proceedings awaiting response from abroad, someone else is identified as having committed these crimes, the Penal Procedure Code allows the office of the prosecutor also to bring them to justice on separate charges or expanding the one that was submitted," the statement said.
It also stressed that among those indicted last week figure former Defense minister Maj. Gen. ® Rafael Peña Antonio, and Air Force Col. Carlos Piccini.
Also charged were Daniel Aquino Méndez, Daniel Aquino Hernández, Ysrael Abreu and Felix Del Orbe, as well as Brazilina plane maker Embraer, Magycorp, S.R.L. and 4D Business Group.
The Justice Ministry notes that Embraer admitted before Brazil and US courts to having paid US$3.5 million to Dominican officials to secure the purchase of eight Super Tucano aircraft in 2009.