Call to indict Dominican Republic leader gathers steam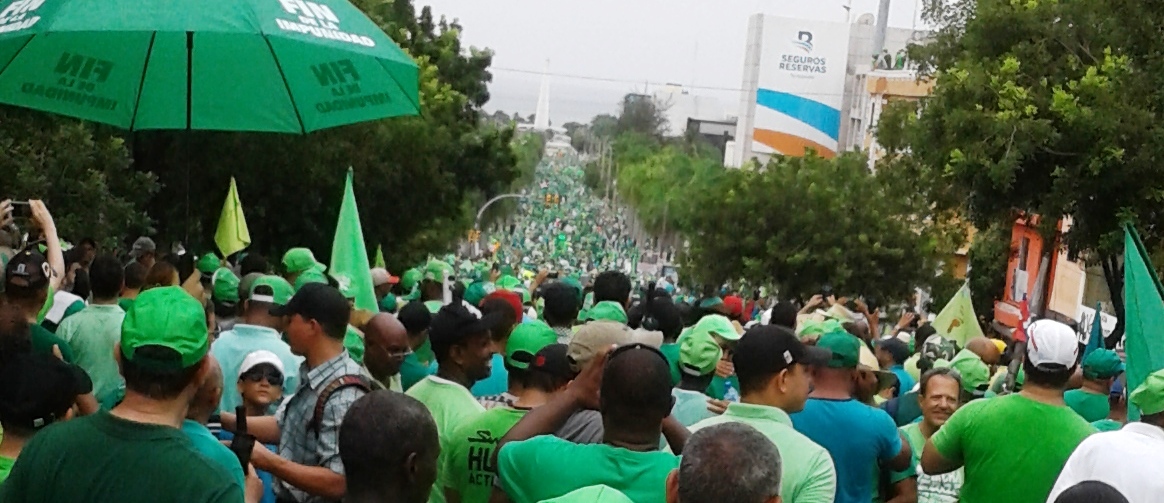 Santo Domingo.- The civic movement Citizen Participation (PC) and the major opposition party (PRM) on Monday said they support the Green March's call to indict president Danilo Medina, accusing him of heading Dominican Republic's "regime of impunity and corruption."
PC coordinator Marisela Duval Pérez said Medina cannot remain silent, isolated and separated from a situation that directly affects him. "The president must assume a moral court, which is what society most demands in the face of the facts that Justice has been evading in the face of the evidence shown, and the fear that everything is a simple impunity."
"We agree. The President has to explain very specific facts against Dominican institutions," said Duval.
She noted that PC along with other civil society organizations in May submitted a document linking Medina's bid for the presidency with the Odebrecht case.
PRM
PRM general secretary Jesus Vásquez also supports the Green March's request to bring Medina up on charges for his relationship with Odebrecht.
Motivation
The Gree March wants Medina charged based on his ties with Odebrecht, Brazilian publicist Joao Santana and the contract for the power plant at Punta Catalina.