Trial in Super Tucano US$3.5.0M bribe case starts Oct. 26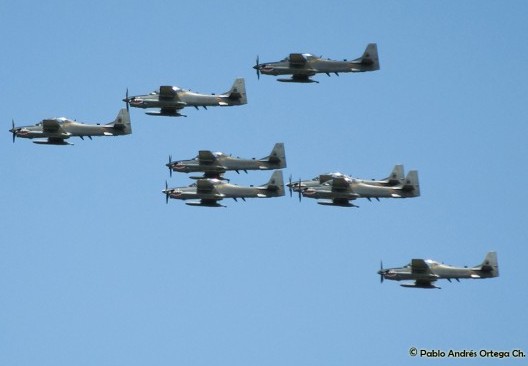 Santo Domingo.- A National District court set for Oct. 26 the preliminary hearing in the case of Brazilian planemaker Embraer's admitted US$3.5 million bribe paid to govt. officials and others to secure the State's purchase of eight Super Tucano aircraft in 2009.
The 4th Instruction Court was selected to hold the hearing, after the Justice Ministry's Office of the Anticorruption Prosecutor filed the charges on Tuesday of last week.
In that accusation, the prosecution  requested pretrial detention against the notary Felix Del Orbe, who according to the indictment, legalized the forged sales contracts between former Armed Forces minister, Pedro Rafael Peña, and the company Ares Security and Training, SRL.
Active Air Force Col. Carlos Piccini is the only defendant in custody in the case, in which Daniel Aquino Méndez y and his father Daniel Aquino Hernández were also indicted.