Venezuelan peace talks envoy; we're close to resolving some issues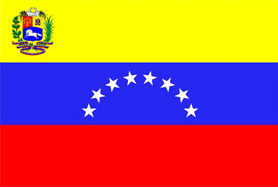 Santo Domingo.- Caracas Mayor Jorge Rodríguez, special envoy of Venezuelan President Nicolás Maduro for the dialogue with the opposition said at noon Wednesday "I think we are close to resolving some of the rough issues with the opposition."
Rodríguez said that more than a hundred meetings have been held with the opposition, and many of those points "to achieve peace" are close to being resolved.
"We are coming under the mandate of President Nicolás Maduro, who must greet the peoples of peace so that we leave behind the incidents of violence and this dialogue will contribute to the consolidation of peace among the people of Venezuela," he said.
Rodríguez said that after the Constituent Assembly held in Venezuela, its people achieved peace.
He noted is recalled that the Constituent Assembly dissolved the Congress of that country that was controlled by the opposition.