Greens protest at tomb of ruling party's founder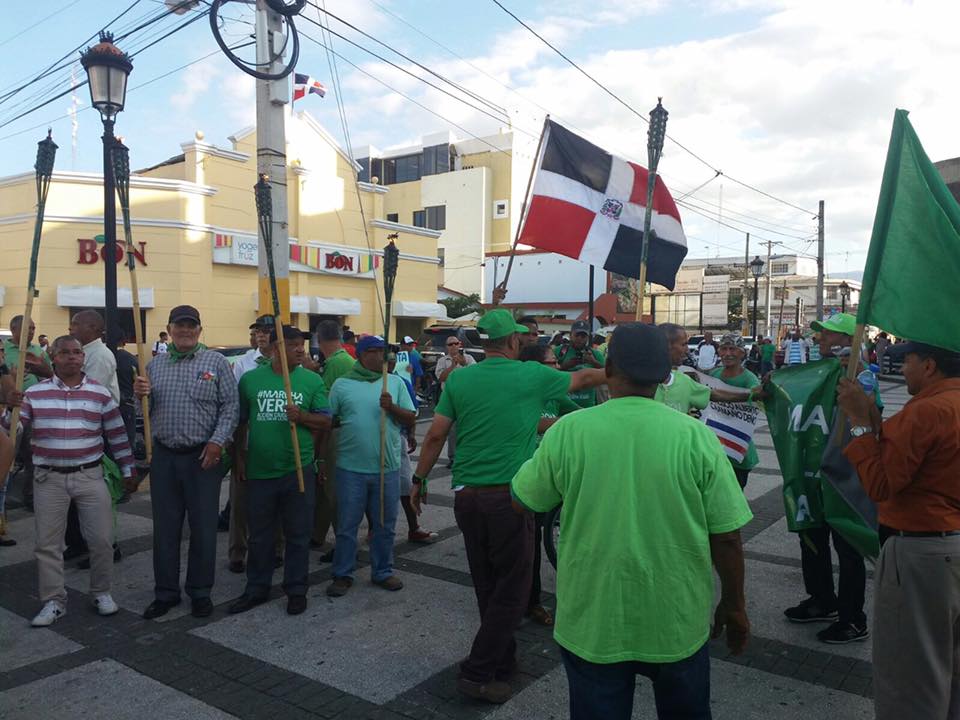 La Vega, Dominican Republic.- Thousands of people on Sunday participated in the Green March through the heart of the city of La Vega (central), to demand the end of corruption and impunity.
The student Arianna Monegro read a letter to the late political leader professor Juan Bosch, where he is told, among other things, that the party he founded, PLD, has become machinery that promotes corruption and illicit enrichment of officials.
"Dear Professor Bosch, wherever you may be, I want to inform you that the party you founded, to liberate the Dominican people, has become an elite of indolent people who, before serving the country, use them of state resources," Monegro said.
She said that while that occurs, thousands of Dominicans live submerged in the most horrendous poverty and misery. She said the PLD not only supports corruption and impunity of government officials, but also of the judiciary.
Afterwards, singer-songwriter Manuel Jiménez sand two ballads urging  the people to defend their rights in the streets.