Maria to reach land same day Hurricane Georges slammed the east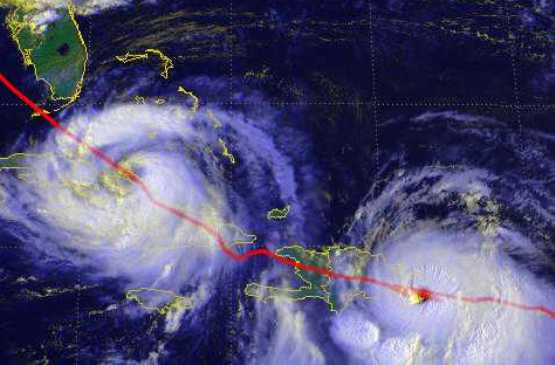 Hurricane Georges
Santo Domingo.- Hurricane Maria, at category 3, would reach  Dominican soil on September 21, on the same day Hurricane Georges did in 1998, when it first arrived in the country, at Saona Island (southeast).
Maria's projected  track aims for the eastern zone, especially the country's entire Atlantic coast.
September is the busiest month for hurricanes, followed by August, when Cat. 5 Hurricane David pummeled the Dominican Republic in 1979.
Early Weather Alerts were issued for the eastern region on Monday by the National Weather Office, which warned residents to take precautions as Hurricane Maria's projected path takes it that area.
COE
The heads of de 22 agencies that form Dominican Republic's Emergency Operations Center (COE) at noon Monday set forth the hurricane contingency plan, as Hurricane Maria's projected path includes a possible landfall country's east region, home to dozens of major resorts.