Medina, UN's Guterres talk Venezuela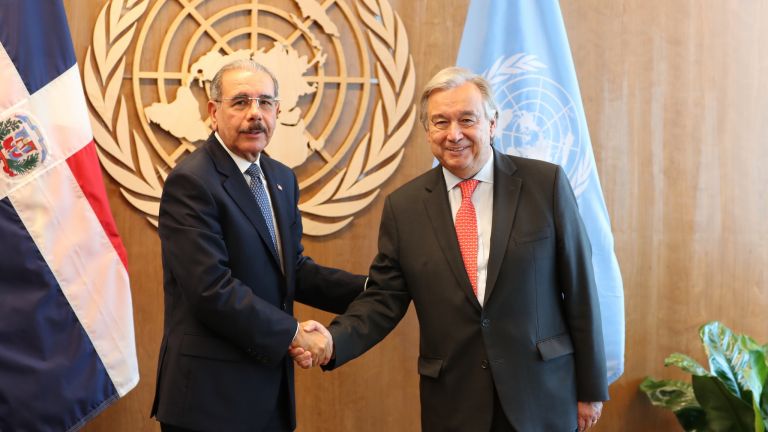 D. Medina, A. Guterres
Santo Domingo.- President Danilo Medina met yesterday in New York with UN secretary general António Guterres, one day before the Dominican leader's address before the 74th General Assembly.
Medina discussed with Guterres issues related to the talks on Venezuela, climate change and the of hurricanes lashing the Caribbean; as well as nominations for UN agencies.
Medina arrived on US soil accompanied y first lady Cándida Montilla, and several assistants.