Dominican Republic north coast faces a pounding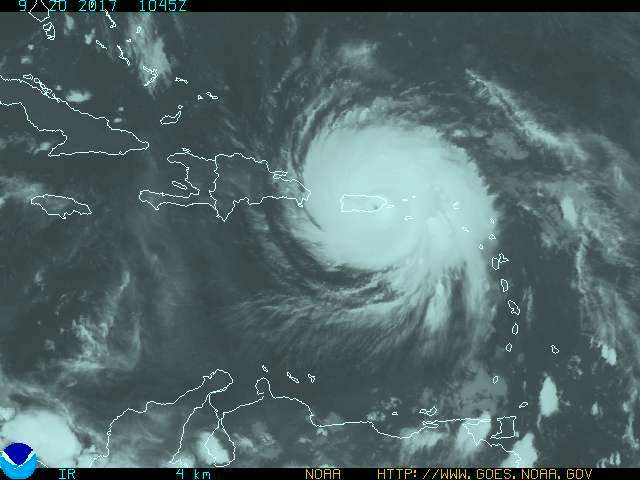 Santo Domingo.- Category 5 Hurricane Maria's maximum sustained winds reached 280 KPH Tues. night when  it passed over the Virgin Islands and made landfall in southern Puerto Rico today.
The US National Hurricane Center (NHC) said Maria tracks west-northwest at 17 KPH (10 MPH), and issued hurricane warning is for Puerto Rico and the Virgin Islands, both British and American, as well as for Saint Kitts and Nevis, Montserrat and the north coast of the Dominican Republic.
Forecasters at the NHC said that "it now seems possible" for Maria to maintain its category five intensity as it passes over the Virgin Islands and Puerto Rico.