Dominican Republic: Maria leaves tens of thousands without power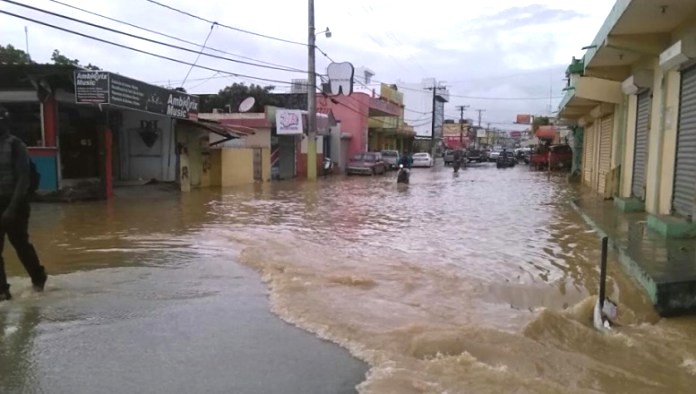 Nagua flooding. Photo elnuevodiario.com.do
Santo Domingo.- Hurricane Maria's torrential downpours over the Dominican Republic since Thurs. have left without power tens of thousands of homes in the east and south regions, and the entire north region.
State-owned Electric Utility (CDEEE)- Emergency Operations Center (COE) liaison, Ernesto Perez said in a press conference.
"In the south zone there are four circuits out of service, and about 40,613 customers, or 30% of the population," the official said, adding that of the east region's 204 circuits, 45 were affected, or 100,000 customers.
He said a downed high voltage power line between the tourist towns of Playa Dorada and Cabarete left the entire north coast without electricity.