Dominican Republic leader tours Maria's grim swath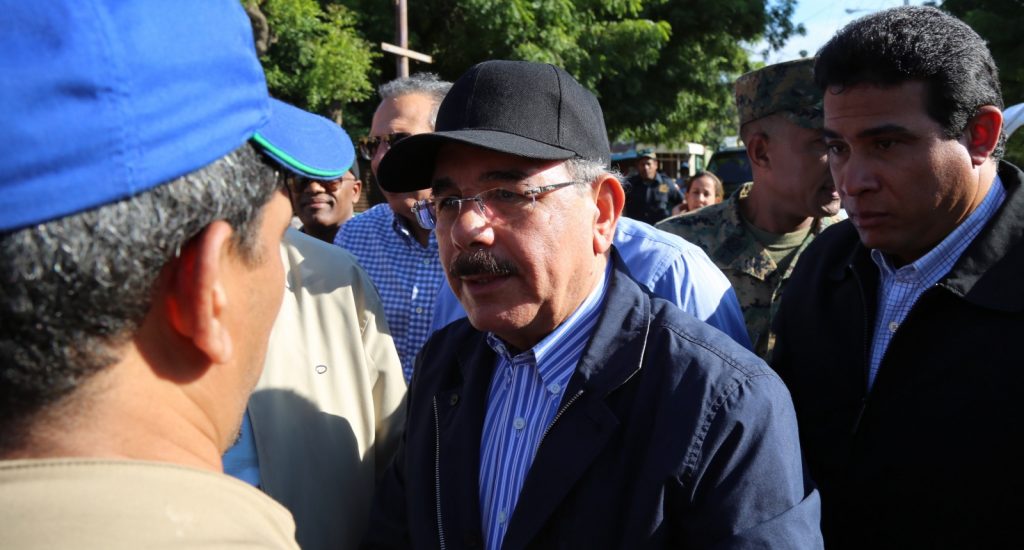 D. Medina. Photo elnuevodiario.com.do
Santo Domingo.- President Danilo Medina since early Friday tours the areas hardest hit by Hurricane Maria, which skirted the northern coast at Samana and Puerto Plata .
Presidency spokesman Roberto Rodríguez said Medina departed from the National Palace at 9:15am accompanied by several officials, including Public Works minister Gonzalo Castillo, to visit several areas in the central, northeastern and eastern regions.
As Hurricane Maria passed just north of the country on Thursday, two people died, one is missing and more than 16,000 were evacuated.
The category 4 hurricane toppled dozens of houses, flooded thousands more and inflicted severe damage on agriculture and livestock in areas of the Cibao valley (central) and Northwest as the result of widespread flooding.