Two dead, one missing and evacuees in the Dominican Republic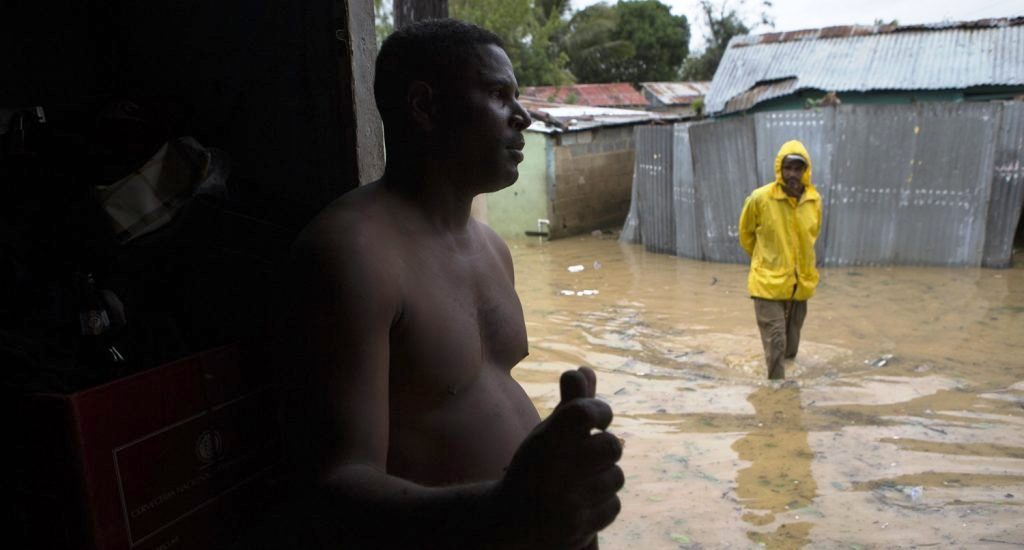 Photo elnuevodiario.com.do
Santo Domingo.- Despite Hurricane Maria's track of over 100 kilometers north of the national territory, it's blamed for the death of at least two people, one missing, forced thousands to evacuate their homes, cut off dozens of towns, left most of the northern half of the country without power, 16,727 evacuees and caused considerable damages.
Those are just some of the results of Maria's howling winds and intense downpours on Dominican soil.
The Espaillat province (north) Civil Defense reports the death of one person from a falling tree and another reported in San Francisco DM, whereas one person is reported missing when a torrent of the Azafran river swept him away.
Emergency Operations Center (COE) also reported Thurs. night that the hurricane affected over 40 aqueducts throughout the country, leaving tens of thousands without water, mostly the east and north regions.
The hurricane's winds and rains will continue to be felt today, said the National Weather Office. It said the rains will continue throughout the country. "We ask the population not to be careless."
"The worst isn't over, high volumes of rain will continue to cause serious flooding in many provinces of the country, "said COE director Juan Manuel Méndez.