US Marines choppers ply Puerto Plata-Puerto Rico relief route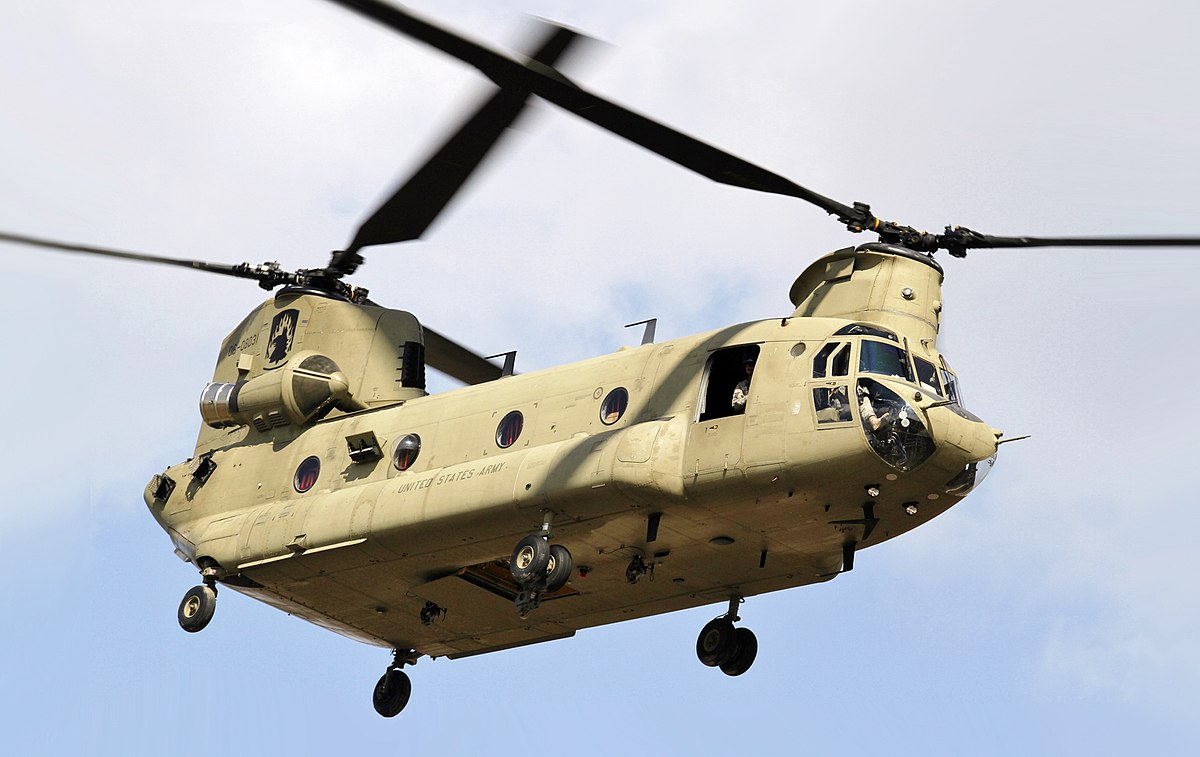 twin-rotor CH-47 Chinook. Photo wikipedia.org
Puerto Plata.- Two US military helicopters landed at the city's Luperon International Airport late Sunday., to stock up with food and bottled water to fly them to Puerto Rico, devastated by Hurricane Maria.
The US Marines choppers arrived at one of the airport ramps, where they collected cargo headed to residents affected by powerful storm in Puerto Rico.
Curiosity spread among the locals with the twin-rotor CH-47 Chinook helicopters, one of the most versatile heavy payload transporters.