Dominican Air Force rescues 25 people, one dog in northwest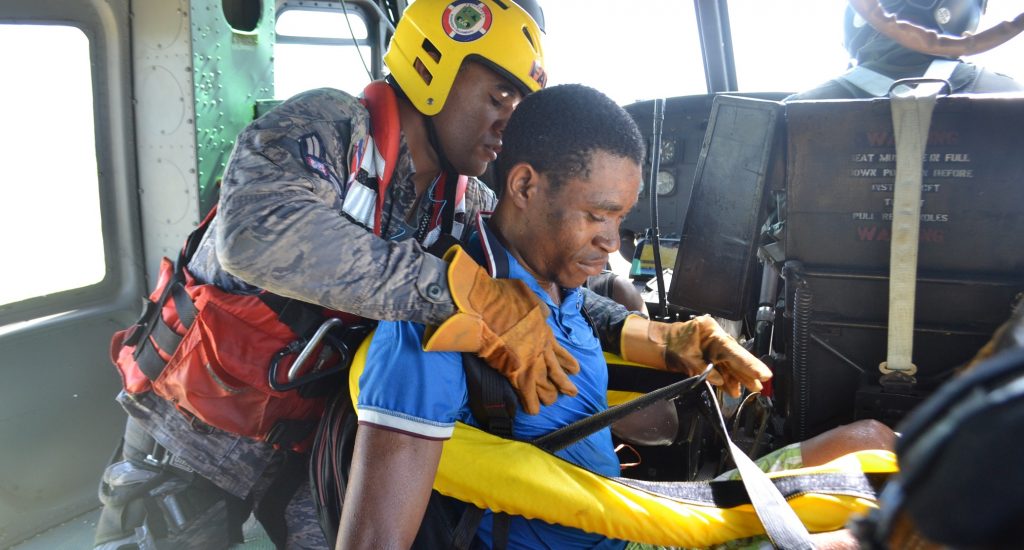 Montecristi, Dominican Republic.- A Dominican Air Force squadron on Saturday rescued 25 people who were stranded at the village of in Hatillo Palma, and other towns of Montecristi (northwest), where Hurricane Maria caused widespread flooding.
The rescue operations were carried out despite the severe weather left by the hurricane Maria, Air Force commander Luis Napoleón Payán said in a statement.
He said coordinated air operations are being carried out nationwide, noting that people in some communities have had to climb trees and roofs to escape the flooding caused by the Yaque del Norte River.
For its part, Civil Defense reports that 25 people and one dog were rescued by the military across the country.