Dominican Republic struggles with more flooding, cut off towns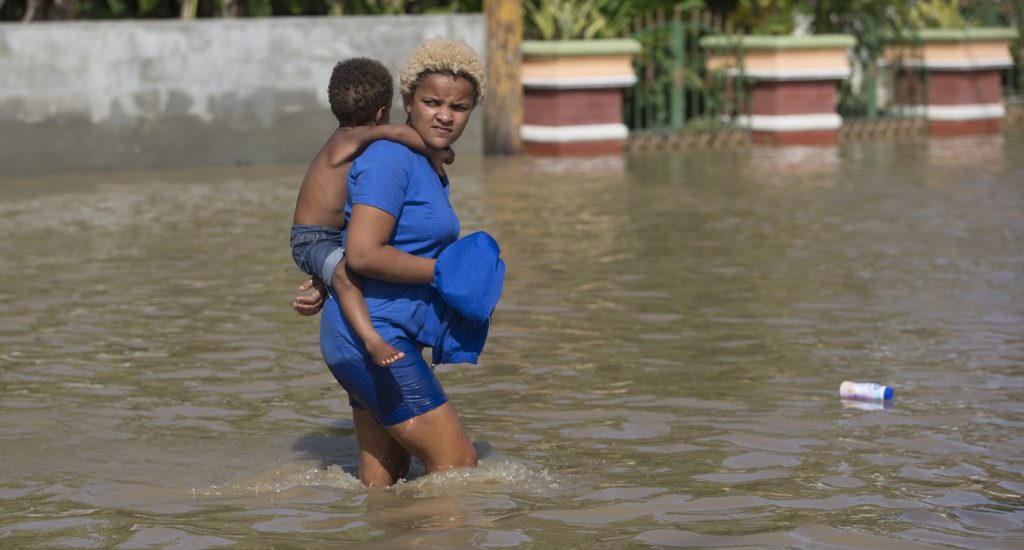 Flooding of Yuna river. Photo elnuevodiario.com.do
Santiago.- Just days after recovering from the onslaught of Hurricane Maria, thousands of families had to leave their flooded homes from the swollen Yaque del Norte (northwest) and Yuna (northeast) rivers, whose areas  were visited president Danilo Medina on Sunday.
Monte Cristi province Civil Defense said helicopters had to rescue dozens of people stranded by the Yaque's floodwaters, as result of the downpours and the drainage of a major dam.
There are preliminary reports of serious damage to crops, especially rice and bananas, with losses yet-to-be tallied.
First response agencies warned that the Yaque river still hasn't crested, as most of the water released from Tavera dam hasn't reached the area.
The Government has installed mobile kitchens to provide meals for evacuated families, as well as mattresses, blankets and other items.
Yuna
The swollen Yuna river has caused widespread flooding in its lower basin where dozens of communities and thousands of families are cut off, according to outlet listín.com.do.
Hundreds of people had to go to shelters at nearby Arenoso, while the flooding at Guaraguao halted traffic on the Santo Domingo-Samaná highway.