Relentless downpours keep the Northwest under threat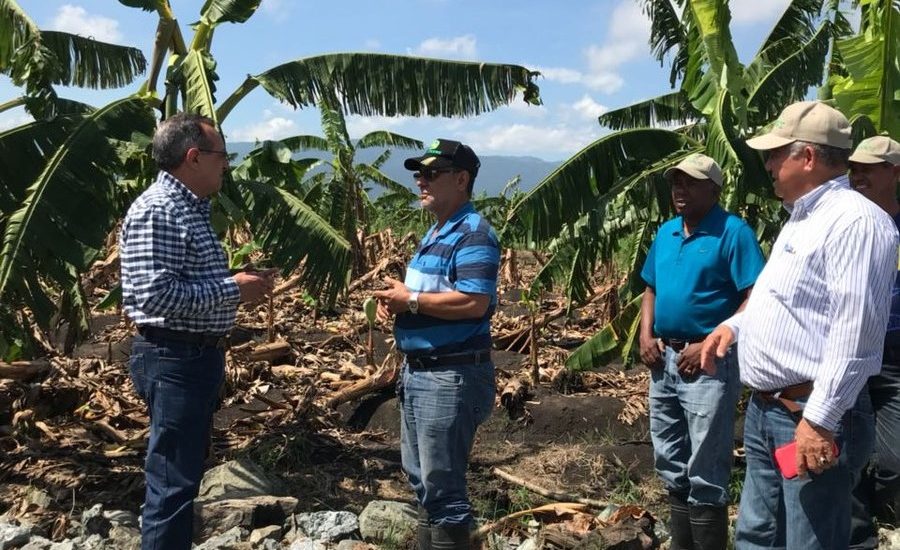 Banana plantation damage by rains inspected by president Danilo Medina. Photo elnuevodiario.com.do
Santo Domingo.- The Emergency Operations Center (COE) continues its flash flooding alert for towns in the Northwest, as the rains from a trough since early Monday drenched Montecristi province.
It also continues alerts for communities of Duarte province (northeast), where the Yuna river caused widespread flooding.
The COE said thus far the flooding damaged over 5,500 homes; destroyed 188 houses; 21,338 people were taken to official shelters; 35 communities cut off; 58 aqueducts affected; 14 bridges affected and five highways partially shut down.