Ruling ends landfill dispute as trash piles in Santo Domingo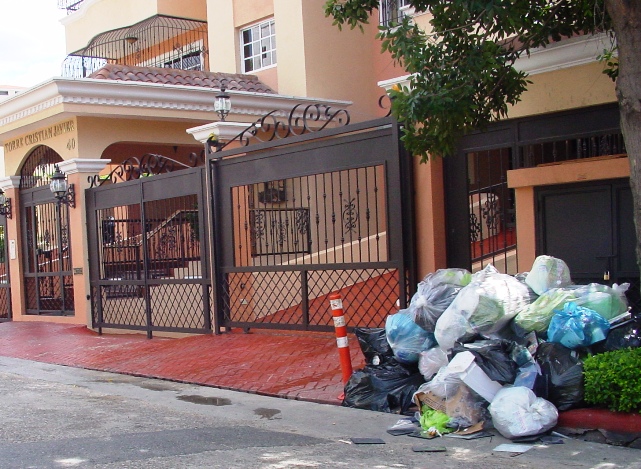 Upscale sector trash. File.
Santo Domingo.- A National District court on Wed. ruled to terminate the management contract for the country's biggest  landfill, and appointed a provisional judicial administrator.
Superior Administrative Court 1st Chamber judge Rafael Vargas Goico ruled to assign the management of the Duquesa landfill to a commission headed by the Environment Ministry, and includes Public Health and the Santo Domingo Norte City Council.
The ruling puts an end to months of dispute between landfill contractor Lajun Corp., the Environment Ministry, and the Greater Santo Domingo city councils.
The decision also comes amid piling trash even in upscale sectors of the National District.